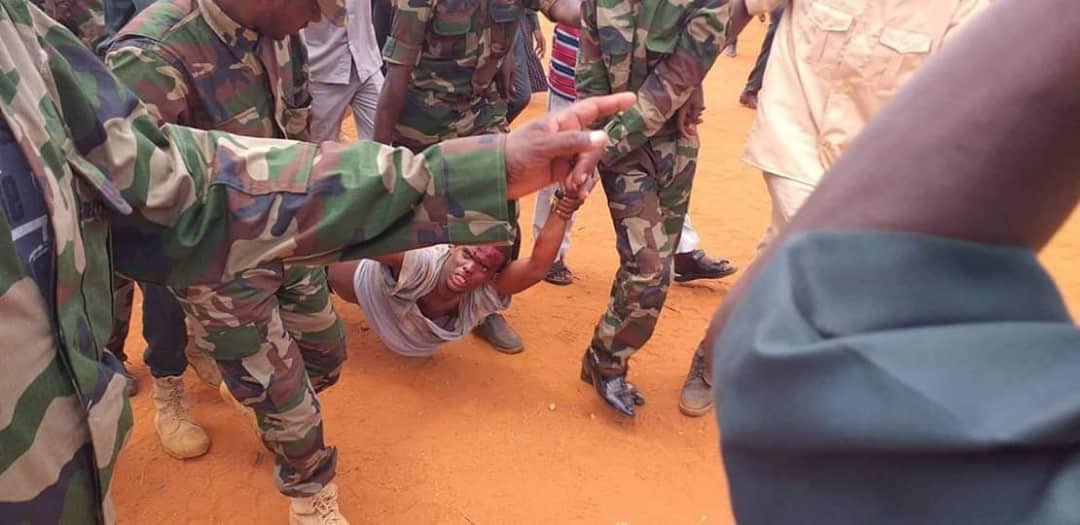 A would-be suicide bomber was on Thursday lethally accosted by hawk-eyed soldiers on standby as he attempted to make his way to the VIP dais.
In a fit of reflex, the soldiers would wrestle the terrorist to the ground, risking their own lives in the process that would have turned graver than earlier thought.
This all happened when the soldiers and families of slain soldiers had gathered at a parade to commemorate the lives of Sufi soldiers who had died fighting Al-Shabaab.
Strangely, the suspected Al Shabaab found his way and joined the celebrants at the occasion.
The suspected terrorist would, later on, attempt to wade his way to the dais from where senior military commanders and generals sat.
However, swift action by the soldiers guarding the sidelines of the venue would rescue everyone at the occasion in what may have been the deadliest massacre of Army generals.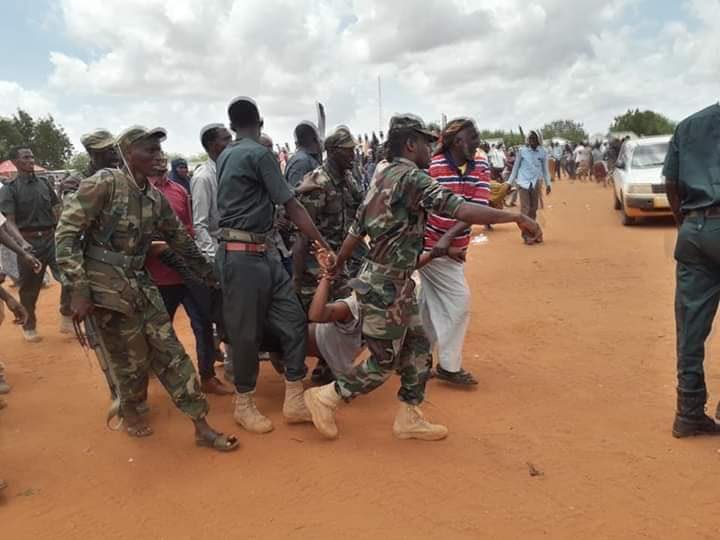 The terrorist was quickly manhandled before his suicide vest was yanked away from him and moved to safety.
He would later be put under arrest and immediately evacuated from the celebration venue to help with the investigations.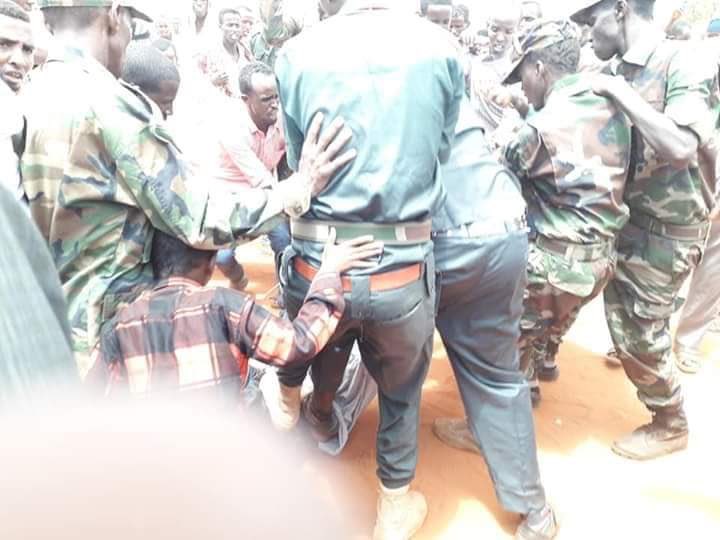 Wednesday, Al Shabaab claimed responsibility for a blast that killed two people including a former Cabinet minister in Somalia.
The militant group claimed that the attack was targeted at the government officials travelling to the Presidential Statehouse for a meeting.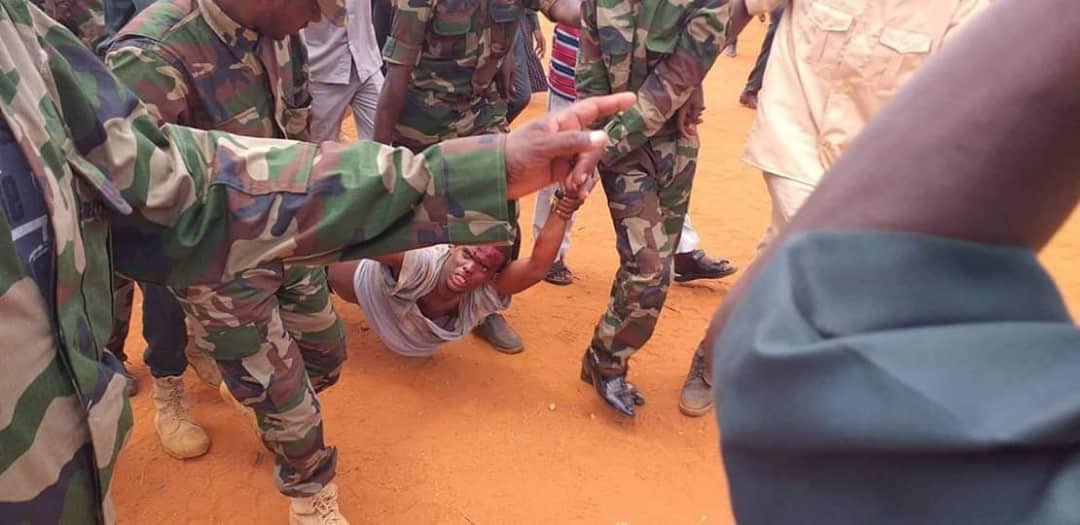 "A car bomb blast struck at a checkpoint near Daljirka, there are some casualties including members of the security forces," said security official Abdukadir Ahmed after the attack in the south of the city.
During the blast, several vehicles in the convoy to Statehouse were destroyed from the impact of the flying shrapnel.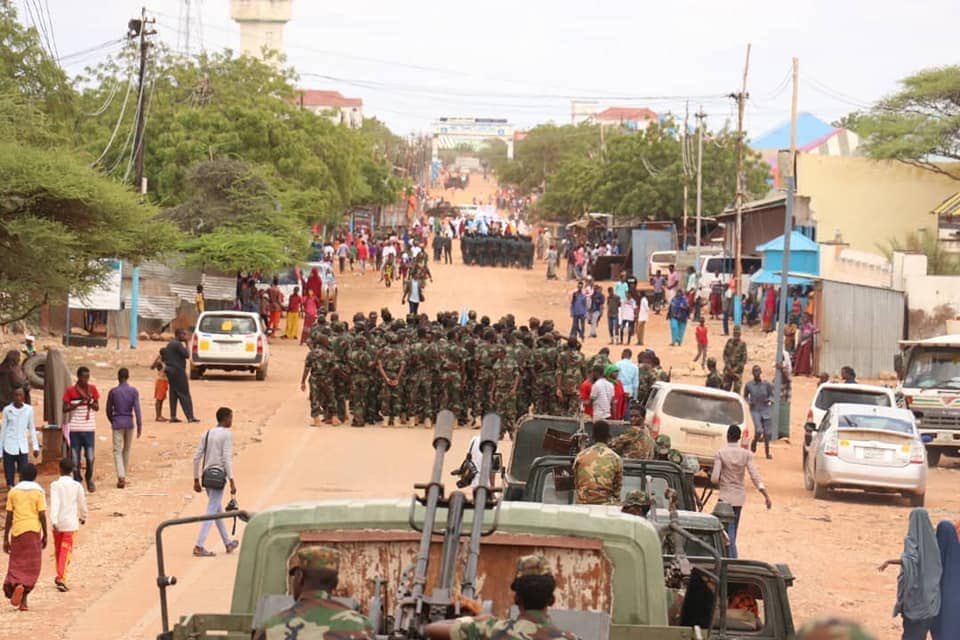 Al Shabaab has been fighting internationally-backed Somalia government, calling for an Islamic state. However, since the government launched a drawn-out battle to flush the terrorist group from Mogadishu, they moved to occupy the rural areas.
Meanwhile, the terrorists have been causing mayhem inside the country and also in neighbouring Kenya who sent their soldiers to Somalia in the AMISOM umbrella body.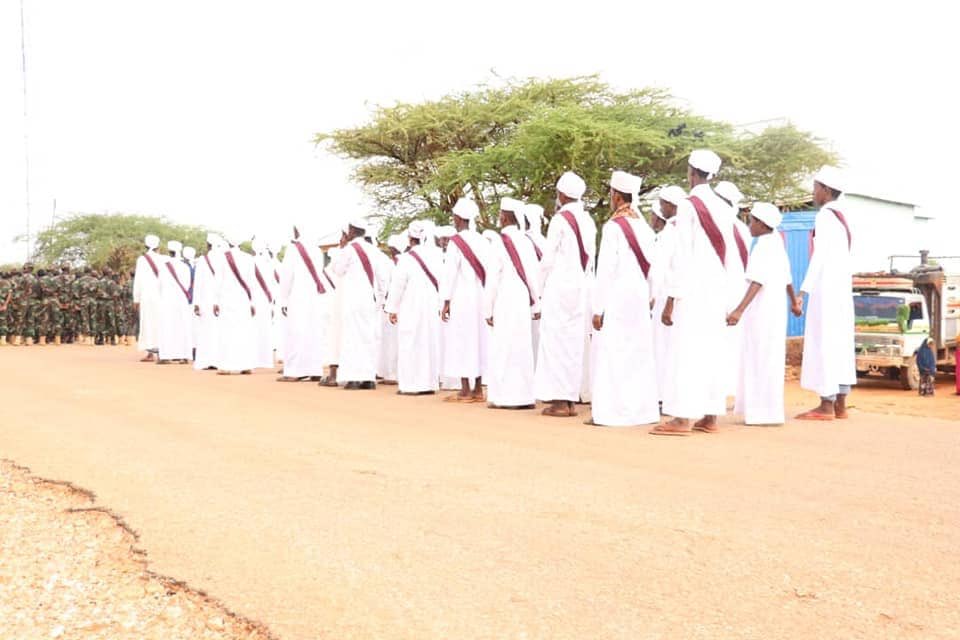 On March 28, the militants bombed a restaurant in Mogadishu killing 11 just a few days after killing 15 people including Somalia's deputy labour minister were killed when a bomb was detonated at a complex housing government ministries.