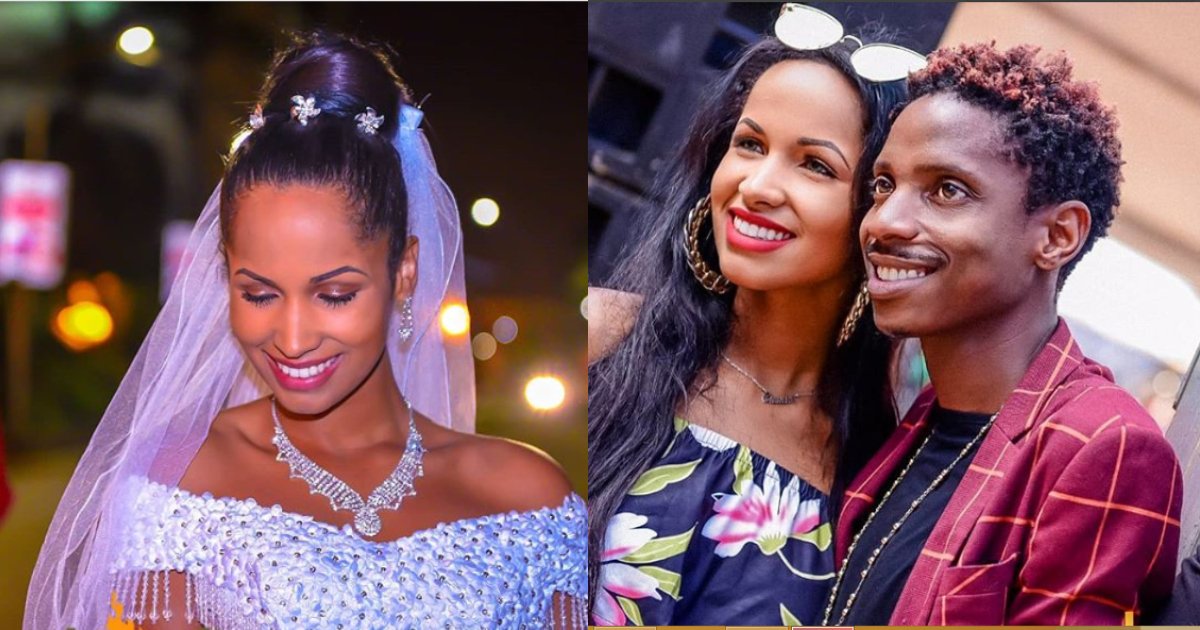 Kenyans on social media are have poured out their emotions after Kenyan comedian Eric Omondi penned down an emotional break-up message to his lover Chantal Grazioli.
The two have been showbiz's couple for the last 4 years but things will no longer be the same.
This came after a close source revealed that the comedian has been hanging out with a light-skinned woman. The two have been spotted out severally.
The source alleged that they even went for Etana's concert at Uhuru Gardens together after leaving Chipukeezy's show.
When asked about this, Eric defended himself,
Haki wakenya watanimaliza! Kenyans can break someone's marriage.
I have only one yellow yellow beautiful woman, who I take out for dinners and her name is Chantal Grazioli Omondi.
Here's Eric's breakup message and reaction;
I met you when you were only 19…I have known you for 4 and ahalf years…Shared and created some of the best moments in life with you. You changed my life COMPLETELY…As you move into your new phase in life with or without me I want to wish you all the best My Love❤️…The paths that brought us together are now facing different directions and as you move on in your path I WISH you the BEST life has to offer.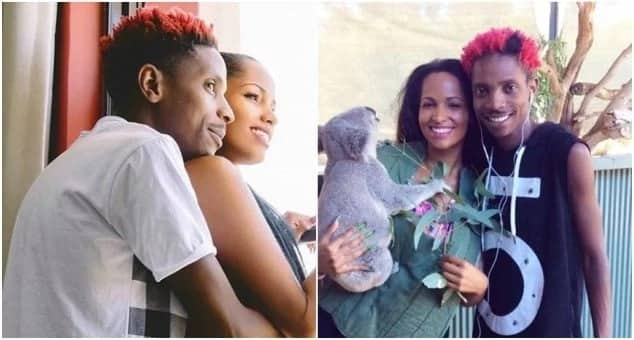 I PRAY to GOD ALMIGHTY that he MAY keep you🙏🏽🙏🏽🙏🏽…MAY he lead you.. May he watch over you…I want to let you know that I will always be here for you ANYTIME, EVERYTIME. As you fly away my Love❤️ May you glow, Shine like the Angel that you are. I WILL MISS YOU😰 Every moment…Every Single moment. You are the best thing that happened to me!!! Na kwa wale wadau wadaku, Chantal and I are okay.
We were friends long before we were lovers and our Friendship stays for life. And to those young Men and Women who prefer to take each others lives at the end of a relationship, let this be a LESSON to you all.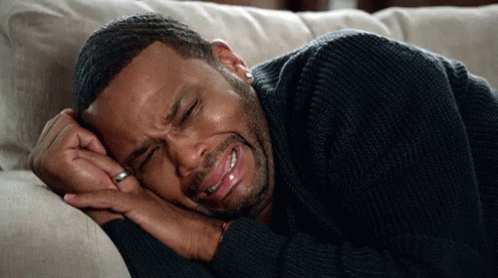 You do not own a person and it doesn't always work out. Anyway guys have yourselves a blessed day and remember to wish Chantal a HAPPY BIRTHDAY this coming Friday. BLESS🙏🏽. @miss.chanty
matata_90 This so powerful. Being in a generation where love / relationship has become so toxic. Panga is all that people know to resolve there issues. With this I picture you as a mature man and a good role model. Long live le presidente
rose_nufaika Unataka kupunguza kitambi na uzito fuatilia ukurasa wangu
2mbiliBroo Karibu kwa WhatsApp group yetu ya Team Vaseline Global… #TeamMukono… #BoraUhai
sharonnekelly Na ile kusumbuliwa tulisumbuliwa mpaka kwa billboards na airport
dezmanc Respect! Very few would have this kinda reaction in times like these. Big up yourself!
its_ruthuu This is one of the most mature posts I have read this week. It is amazing for the long it lasted for me as a following squad
mcjenipher Dah 😂😂 nishaanza kuwaza hapa @ericomondi