The diplomatic row between Kenya and Somalia seems to continue worsening.
Last evening,Kenya denied top officials from Somalia government entry into the country forcing them to fly back to Mogadishu after spending a cold night at the JKIA. The diplomatic tiff between Kenya and the war torn nation has escalated since February this year.
The officials denied entry were part of a Somalian  government delegation scheduled to attend the launch of an European Union-sponsored cross-border conflict management programme on Tuesday.They were Osman Liban (Deputy Minister of Water and Energy) and Senators Ilyas Ali Hassan and Zamzam Dahir. Kenyan government did not think twice denying them entrance even though the three had diplomatic passports.
Kenya and Somalia have had a long protracted war at the ICJ  over  claims that Somalia  auctioned controversial oil and gas blocks–located in a contested maritime border in the Indian Ocean.Kenya has not taken this lightly considering the pivotal role Nairobi has played in flushing out the militant Al Shabaab from Somalia, and the heavy price Kenya has had to pay for standing strong and in support of Somalian government for years.
In addition to this, Kenya has been a safe haven for Somalian refugees and the country has had to grapple with imminent security threats within its borders as a result of hosting aliens from Somalia, who a times are infiltrated by the Al Shabaab.
Kenya has vowed to defend its territorial integrity by any means necessary and in February this year, it responded in kind over the claims of Somalia selling its oil blocks, by declaring the country an enemy of the state.Somalia on the other hand has vowed to stand its ground saying it will aggressively retaliate any attempts by Kenya to try intimidate it.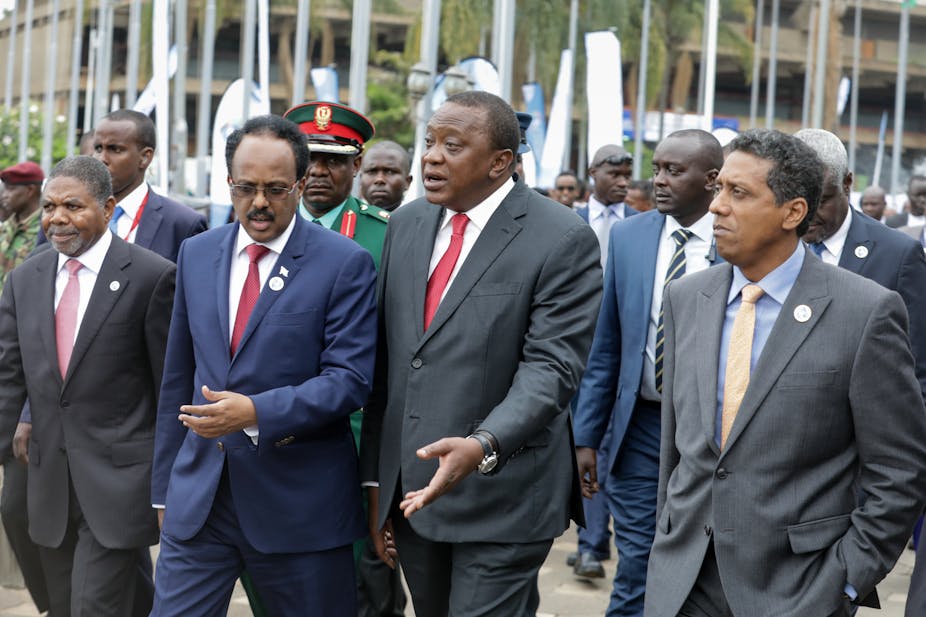 A week ago,Kenya Civil Aviation Authority directed flights from Mogadishu to stop over in Wajir for security checks before proceeding to any other airport in Kenya.