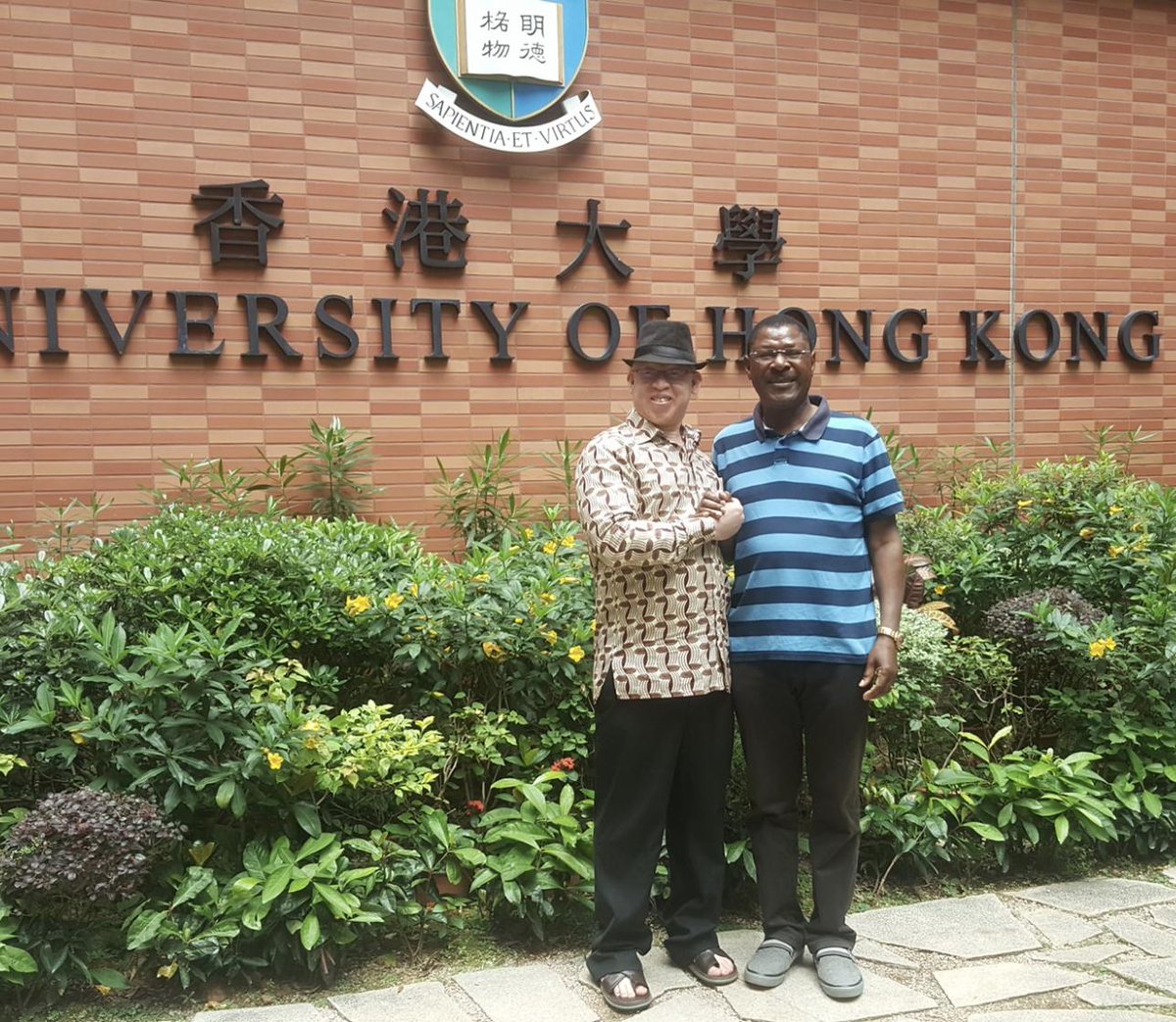 Kenyans have a way of thriving in crisis. Instead of crying foul over corrupt leaders, they make fun out it and life goes on.
Now about a week ago,  Bungoma Senator Moses Wetangula was mentioned in the fake gold scandal, which is now dominating headlines.
Now a photo of the embattled Senator has emerged featuring him in Hong Kong where he is attending Anti-corruption conference. Swiftly, Kenyans have Baptised him to Terroriser of the East
On Tuesday, May 21, Isaac Mwaura, shared on one of his social media pages pictures of him standing next to the embattled Bungoma senator, with captions!
"With Senator Moses Wetangula representing the Senate ahead of the International Anti-corruption conference in Hong Kong. We paid a courtesy call at the Faculty of Law at the University of Hong Kong, where Prof. Yash Pal Ghai taught for ten years," Mwaura captioned the images.
Senators Moses Wetangula and Isaac Mwaura in China to represent the Senate at the International Anti Corruption Conference in Hong Kong.

"We paid a courtesy call at the Faculty of Law of University of Hong Kong where Prof Yash Pal Ghai taught for 10 years." ~ Sen. Mwaura. pic.twitter.com/H0V7aWSmG8

— NTV Kenya (@ntvkenya) 21 May 2019

This post provoked wild reactions from Kenyans On Twitter. It's absurd how a person named in Kenya's biggest scandal involving corruption is involved in the anti-corruption committee.
Kenyans reactions
The Joke that Kenya has become!
I think Kenyan is wrongly represented. But again, should Kenya be there? We represent the true spirit of corrupt nation!
Sheikh Maktoum Wetangula Escobar 😂😂😂😂Terroriser of the East, the lion himselefu
Did you say ANTI CORRUPTION???????? Hell NO.
😂😂😂😂Who runs your account? @ntvkenya
KENYANS PLEASE UNDERSTAND! Weta was invited to be USED AS AN EXAMPLE! How else will delegates understand without practicals?
Kenya is a comedy, why lie! If @Senate_KE chose @Wetangulam to represent them in an anti-corruption conference (never mind Japan Embassy), I guess they meant to shout "he is the cleaner one here". #FakeGoldScam
Huyu ameemda kutafuta deal ya dhahabu tena 😂😂😂 siezi amini Weta mimi
😂 😂 😂 😂. Sending a thief to catch a thiefTerroriser of the East. Kenyan Wisdom is sensational
Kenya is such a comedy on its own unrivalled league! Wetangiula had to take the golden opportunity to fight corruption🤔