The 'Hallelujah' hitmaker, Willy Paul, has been hitting headlines for his controversial lifestyle. Since the release of his hit song, Hallelujah, which he featured the Tanzania musician, Nandy, he has been condemned severally for waving away from Gospel music.
During the weekend, photos of him went viral after he was seen getting cosy with ladies in an alcoholic filled party. As though that wasn't enough, he has shared yet another photo of him dancing with a lady and captioned it; "Bwana Mkunaji."
View this post on Instagram
Kenyans stormed the comments section with mixed reactions towards it. Here are some of them;
Comical Ohanga: From Willy Paul was gospel to Willy SAUL wa Secular.
George Ray: KUja unikunie bibi😀😀😀
Abed Stewarts: 😂 😂 😂 😂 Huyu atakuwa Caretaker Hell..wallahi 😂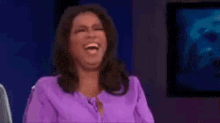 Mr Phat: Wakune babaa…ni wakati wako…hongera kwa ukunaji
Mj ke: Ati bwana mkunaji 😂bwana mgani juu huyo c Bwana mungu Mungu hawezi kua place kuna anasa 🙄😥
Beth Muya: Be keen my bro. The devil can make you feel you are already there yet taming you. Seek first… Ulianza nå Roho. Usimalize kwa mwili my bro.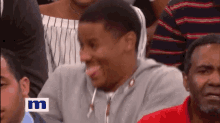 Kesh Kid; Natumai Nandy sasa kukunwa hahitaj tena kaka…😁😂
Chris Msafi: Uyo amekukuna kweli jomba🔥🔥
Nelmudah: Acha ulombosewe bro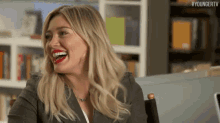 Nicholas Amisi: Wakune kabisa,, radi itakupiga Bado iko kisii inakula matoke
Kj Mpoa: Wakune kabisa🙌🙌
Young Maandela: Post video tuone kam hunajua kuchez kama hauta chez kam m2 ambay han mifupa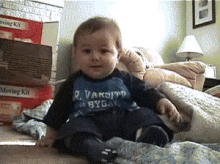 Mandela: Mkunaji kikwapa au mgongo
Newton Buluma: We ndo unakuna waschana sku izi🤔
Fredyadi: Skuizi unawakuna live akuna kujificha na church
Eunice Awino: Naona akina Anyango wamekuweka chini futi kumi na tano.Na si usemd tu kwamba wewe ni secular artist? Stop this hypocrisy!!!!
Nyabera: Ati mnacheza kama mapepo yanayotoroka moto jehanamu malimbukeni wa maisha
Liz Favoured: Njoo ukunie huku, pls sambary don't misread this😂😂
Skitta G: Kuna oh halleluhya ongeza nyegez oh bwana mkunaji tetema
Walter: There is a way that seems right for a man but end is doom. How nice u started just to end up zjis was, God grace brought u hight
Karuga: Ngojea thunderstorm on the way
West Kidoh: Wakuneee wakunike😁😁