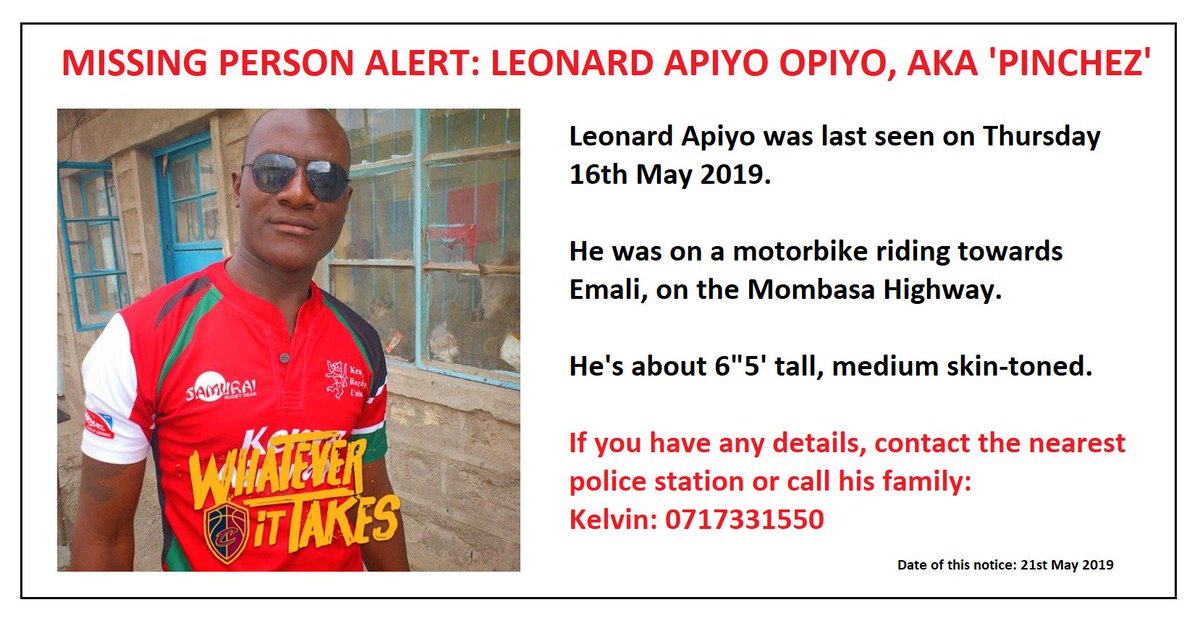 A family is distraught after a man went missing and can never be traced through his cellphone number.
The man identified as Leonard Apiyo Opiyo is reported to have gone missing Thursday last week after he was seen aboard a motorcycle. On the fateful Thursday, Leonard, also known as Pinchez, was riding towards Emali on Mombasa road.
He is six foot five and of medium skin tone.
Police and family are appealing to anyone knowing his whereabouts to report to a nearby police station or call the family.
Kevin: 0717331550