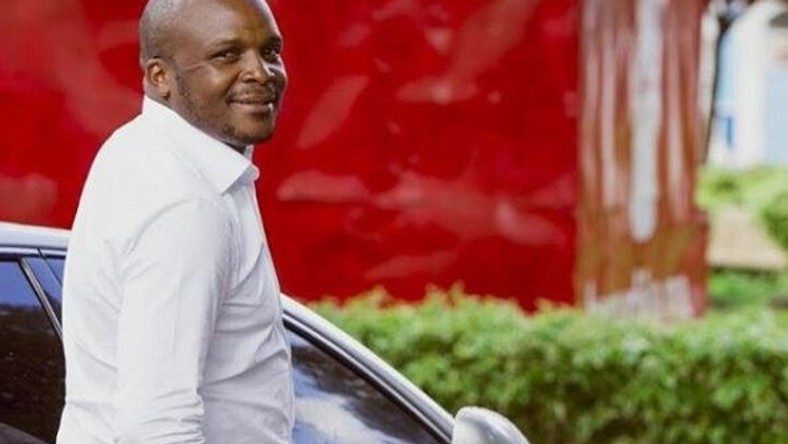 A Kenyan comedian who is also radio presenter Jalang'o has been working so hard to sensitize the public on Huduma Namba registration.
However, his views on the matter have not been receiving welcoming views from the public since he revealed that he was paid a lot of money to do the campaigns.
Jalang'o made the revelations about his lucrative business inHuduma Namba while he was responding to Joe Muchiri. Bothe engaged in an online war after Joe claimed that Jalang'o did not understand the terms and conditions of getting Huduma Namba before influencing citizens into taking it.
my brother if you are not taking Huduma Number just dont take it! You dont have to mention me! You say I have been paid to tell people to take it ..Yes I have been paid! Very well! Because this is not just another page this is a media platform just like all radios and TV stations have been paid! There are a lot of things in this country worse, if this Huduma number will kill me let it Kill me! Bro you dont always have to drag everyone in your wars! So wich one will kill people first? The whysky you pour in people mouths in clubs or Huduma number? 🤣🤣🤣🤣 Saitan go take Huduma number! Maybe you wanted to be noticed! There you go! 🤣🤣🤣🤣
Since Jalan'go made such remarks full of pride his posts on social media are received with backlash.
On Tuesday Jalang'o tried demonstrating how the government will stop providing services to Kenyans who will not take Huduma Namba
This post featuring a short live TV show interrupted by a warning of failure to obtain huduma Namba, angered Kenyans and one of his fans responded to him saying that in Kenya we only need a bribe, not Huduma Namba.
I don't need a huduma number to easily access government services I only need to bribe, in Kenya! After all which services yet mp ndio atengeneze barabara lazima tuandamane na ionekane kwa TV
The angered fan wrote.
Other angered Kenyans left their comments too
😂😂😂😂mimi sichukui adi nipate bwana
Wewe uko nao what are the benefit we are missing??
Kwnda kabixa na huduma zako