The new mobile phone loaning App Stawi has joined the flooded market to reprieve struggling small scale businesses in Kenya.
Stawi is product managed by five banks geared at financing SMEs unable to access bank loans due to unfavourable terms.
Christened Stawi, the new product will be managed by Cooperative Bank of Kenya Limited, Diamond Trust Bank Limited (DTB), Commercial Bank of Africa Limited (CBA), NIC Group PLC, and KCB Bank (Kenya) Limited which have teamed up to compete with Tala, Timiza, Mshwari and Branch.
Press release – A Revolution in the Financing of MSMEs. pic.twitter.com/c4aBLeLlAl

— Central Bank of Kenya (@CBKKenya) May 20, 2019
This loan product services will be easier to access than other bank loans as it can be accessed on mobile through an application.
Stawi will be offering unsecured loan products to SMEs ranging from Sh30,000 up to Sh250,000. The repayment range of the loans will be 1-12 months at an interest rate of 9% per annum.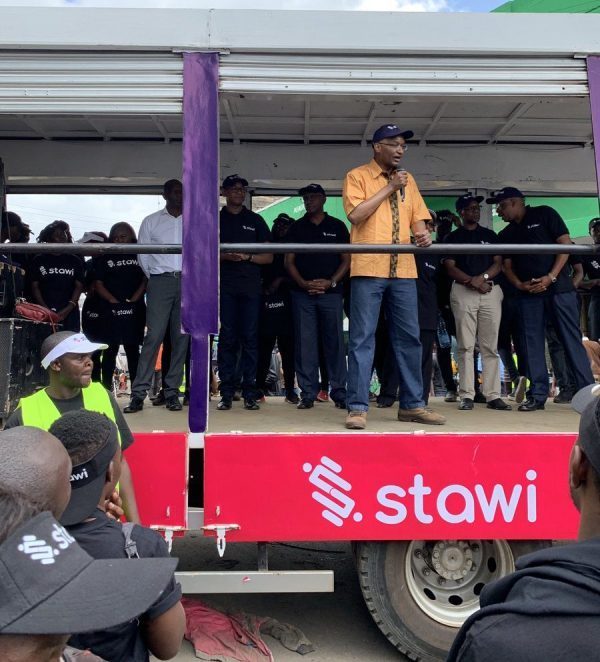 Other fees that will be incurred from using Stawi loan products include 4 per cent facility fee upon disbursement of the loan, insurance fees of 0.7 per cent of the disbursed loan, and 20 per cent of the facility fee will be charged as exercise duty.
Features
The facility allows full or partial repayments stretched over the repayment period (maxes out at 12 months)
Those who default repayment will be reported to the CRB.
Stawi will have a mobile wallet. We are not sure if it will be equipped with additional services such as payments as so forth.
Money in the wallet can be sent to other wallets such as M-PESA.
The app has all the bells and whistles of a loan app such as checking the amount that can be borrowed, charges, repayment plans and so forth.
To qualify the Stawi Loan, one must be registered on the Stawi App on your Android device.
Your business should be at least 6 months old with a business permit or licence.
The businesses in focus should have turnover from Ksh. 30,000 to Ksh. 250,000 per month.