According to the police traffic Act (CAP 403), police officers in uniform have the power to stop a motor vehicle on a road and ask the driver to produce any of the following; driving licence, an insurance certificate.
A police officer can stop and search a vehicle, for example, if s/he suspects that it contains stolen property or drugs. Police officers have the power to set up a road check and stop all vehicles or selected vehicles on any road.
The traffic act states that It shall be lawful for any police officer in uniform to stop any vehicle, and for any police officer, licensing officer or inspector—
(a)to enter any vehicle;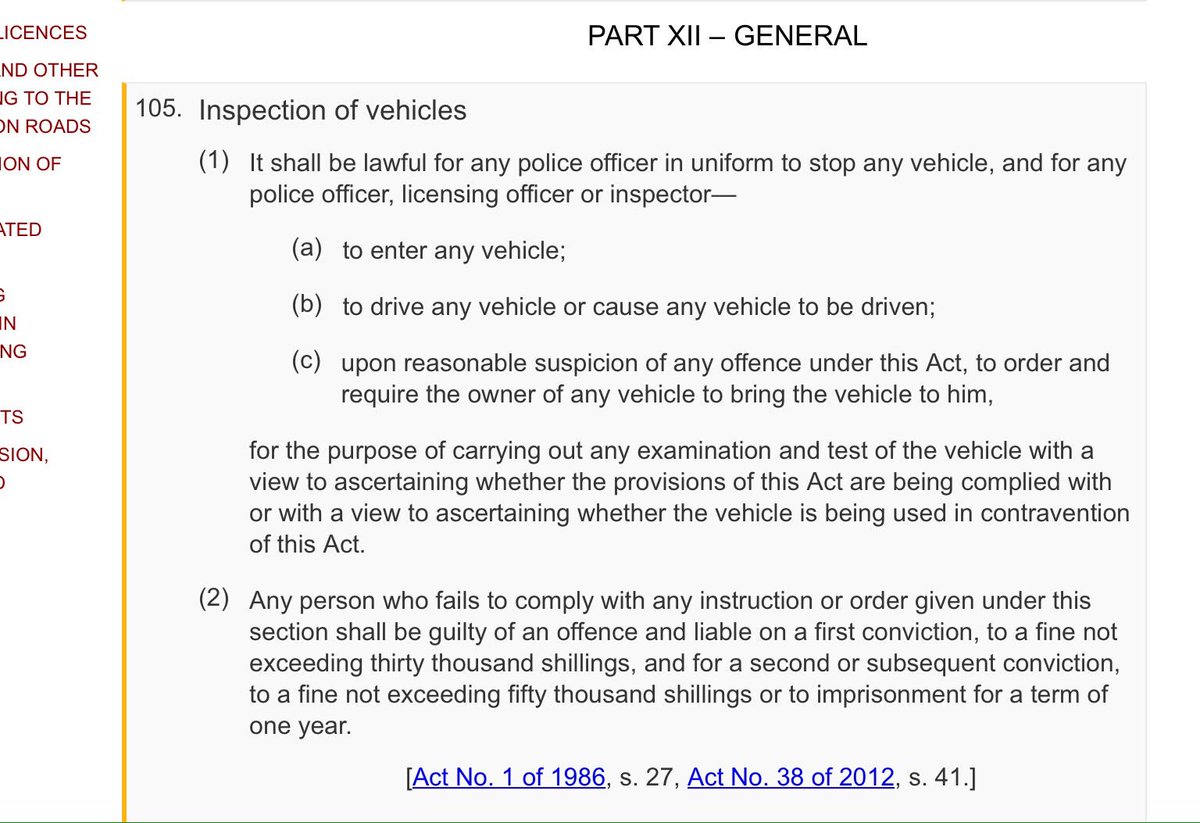 3)Any person who contravenes or fails to comply with this section shall be guilty of an offence and be liable to a fine not exceeding ten thousand shillings.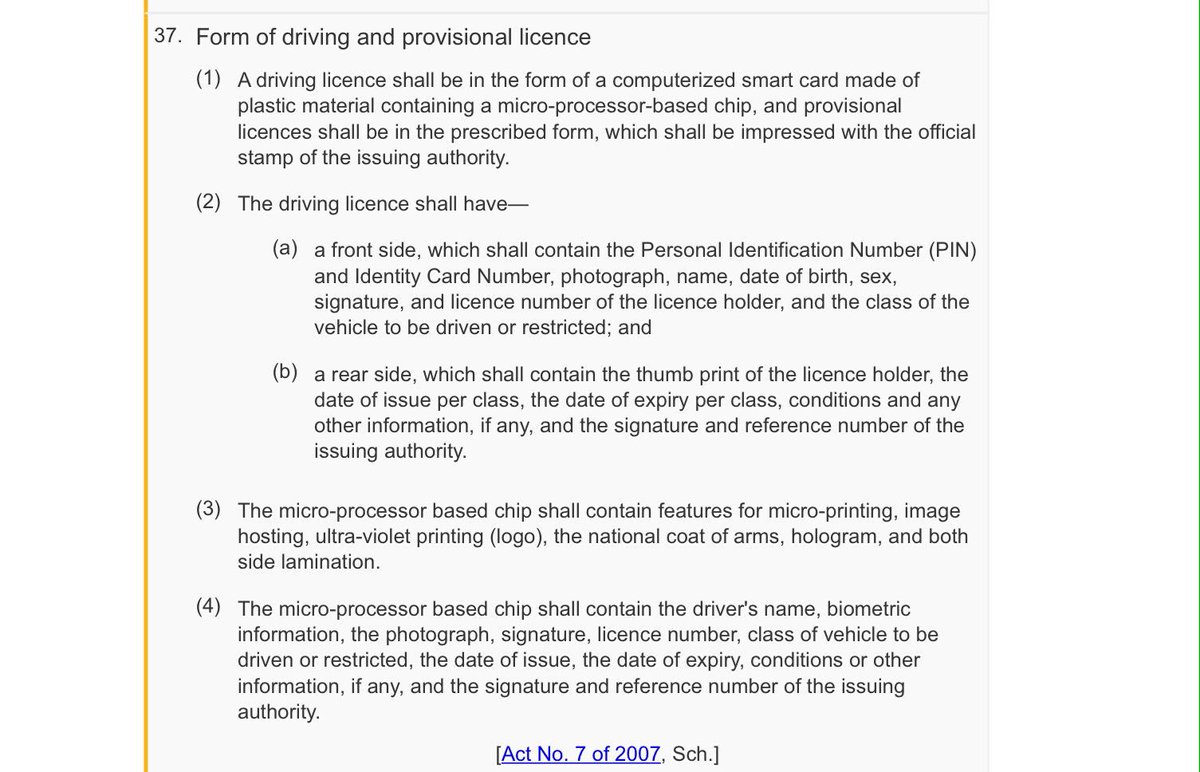 Any person driving a motor vehicle on a road shall carry his driving licence or provisional licence, and, on being so required by a police officer, produce it for examination.
"driving licence or provisional licence" includes such other evidence as will satisfy the police that there is no contravention of section 30.