Massimiliano Allegri is now history at Juventus. Allegri will be remembered for his great achievements at the club since joining five years ago.
The Italian coach has led Juventus in 269 matches since his coming and has managed to win 191 of them, meaning that he has had a win rate of 71%.
He has also managed to bag a total of 510 goals in all the matches.
Among the achievements he has made at Turin include; 5 Serie A, 4 Coppa Italia, 2 Suppercoppa Italian and 2 Champions League runner-up.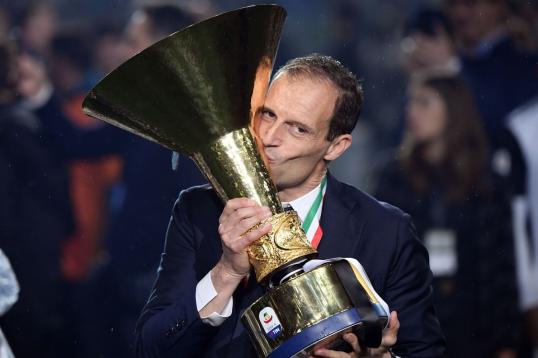 His exit from Juventus came as surprise to many!
And after his last match with Juventus against Atalanta, the Italian boss gave a recount of what transpired before his exit announcement.
"I spoke to the President after Ajax and we had the plans to continue, but over the last six weeks or so we all came together and reached the same conclusion," Allegri said.
"We never got to contracts or anything like that, but I realized that for the good of Juventus, it was right to move on and change. Otherwise, we'd run the risk of reaching September or October next season and hit problems, so it was best to leave on a high.
"I was told on Friday morning. When I left the meeting on Thursday evening, I knew that I was no longer the Juventus Coach. I wasn't told, I just knew."
MAX ALLEGRI, A #W8NDERFUL COACH 🙌🏻⚪️⚫️

— VecchiaSignora.com (@forumJuventus) May 19, 2019
Allegri's contract was due to expire at the end of next season and he indicated he would remain in place when Juventus clinched a record-extending eighth straight Serie A title last month.
All eyes are on which team Allegri will be going to next summer.