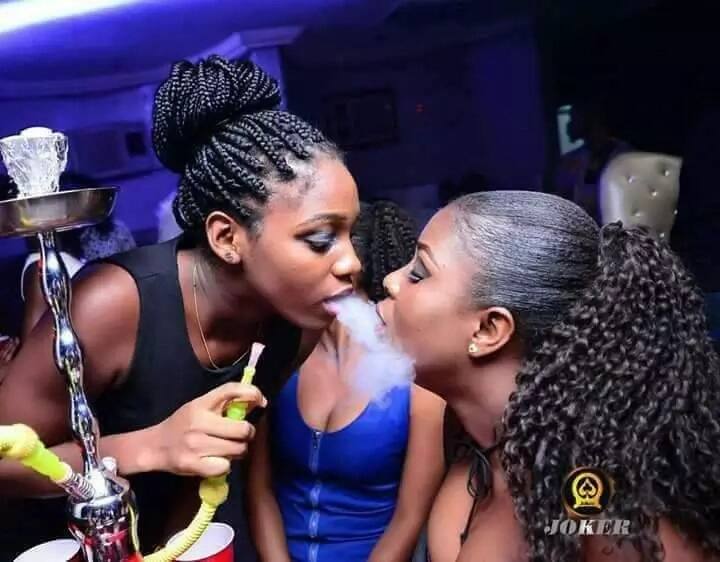 Over the weekend I happened to visit one famous club along Kiambu road ''Jikonis '' am sure every party animal in this city has visited the seemingly famous club.
I sat there observing the women who were at the club and i would see the different type of women who storm these Nairobi clubs.
The Loner
She will sit all alone in the bar and push away any male being who tries to vibe her. Most probably she goes to drain her sorrows  by sipping her favourite whiskey and once done she drives away .
The Hunters
Men who thought they are the only ones who go hunting in clubs you are so wrong!! Yes we have women hunters. These ones focus on their looks 100%. You know these revealing dresses that showcase all they got and little is left for imagination . They spend most of their time seducing any eligible prey and once mwanamme ameingia box it comes with some responsibilities like buying her drinks that night and if lucky enough you take her home and get ' some'.
The party animal
These ones have a very clear agenda when hitting the bar. They will dance the entire time and they seem to know every other song playing and after every five minutes you see them rushing to the DJ Box and request for their favourire track,this once in most cases leave the bar at 4 am in the morning.
Future girlfriend
Yes,they exist in the clubs. You might assume all do not make good girlfriends ,but in most cases you might spot a lady who is having fun and at the same time is able to control her drinking. This one is a perfect one but  take time as a guy and know the right vibe to approach her.
The flower girl
In most cases they hit the club as a group but she stays alone. Probably  she was forced by her friends to join them and she had no option. She is always quite and in most cases you see her vibing with her click .
The next time as a guy you hit the club be equipped and just know there are different types pf women  and being able to identify each category can increase your success rate and help you find what you are looking for.