A much wanted con woman's crimes have eventually caught up with her as she stood trial on Friday.
43-year-old Deborah Ngoya was slapped with Sh150,000 fine or six months imprisonment after being found guilty of defrauding locals using non-existent tenders.
Ms Ngoya was found guilty of persuading Winny Shiraku to pay her Sh519,000 after deceiving the latter that she had won a tender to supply chicken to Vihiga County offices.
The mother of four was found guilty of obtaining the money on diverse dates between April 22 and June 30, 2015 at Kakamega Township, Lurambi Sub-County.
On a second count, the accused was convicted for incurring a debt by obtaining credit from the complainant pretending she had won a tender to supply printers and tonners to Shamoni Secondary School.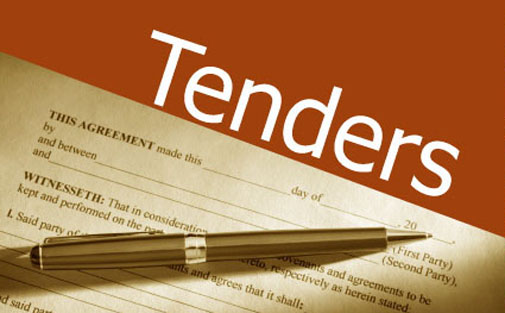 The court heard that the accused who has been masquerading as a teacher at Matili Technical College in Kimilili, Bungoma County approached the complainant requesting her to give her the money. She had promised to refund the money but she became non-committal for over two years prompting the complainant seek legal redress.
Kakamega Senior Principal Magistrate Hazel Wandere noted that the prosecution had proved their case beyond any doubt. A pre-sentencing report tabled by the probation officers painted Ngoya as a repeat conwoman having defrauded many unsuspecting locals in Bungoma.
"The accused has several registered companies from which she cons people and can easily use people of office names. Some beneficiaries of her tenders denied having dealt with her and would not collaborate her allegations," read the report in parts.
The Probation Officers established through the principal at Matili that the accused is not one of their staff members. "Her past is tainted, many people demanding money from her, some cases still pending in various police stations. A custodial sentence is therefore recommended," read the report signed by Judith Mandilla.
In mitigation, the accused sought for leniency saying she has plans in progress to repay the debt. However, the magistrate noted that the offence is serious and attracts a deterrent sentence.
"I have perused the report carefully and considered the accused person's mitigations. The court is alive to the fact that she is a repeat offender which calls for a deterrent sentence. She is fined Sh150,000 in default six months imprisonment," said Ms Wandere.
She granted the accused 14 days to lodge an appeal at the High Court.