Kenyans on social media have rebuked Parliamentarians and the Senate following an illegal appropriation of a monthly house allowance of Shs 250,000 backdated to October last year despite earning a consolidated salary of Ksh 1million per month.
The Salaries and Remuneration Commission said MPs had irregularly awarded themselves the monthly house allowances which was against article 260 of the Constitution which categorises Members of Parliament as state officers and as such, payment of any remuneration and benefits, which have not been set or advised by the SRC is in violation of the Constitution.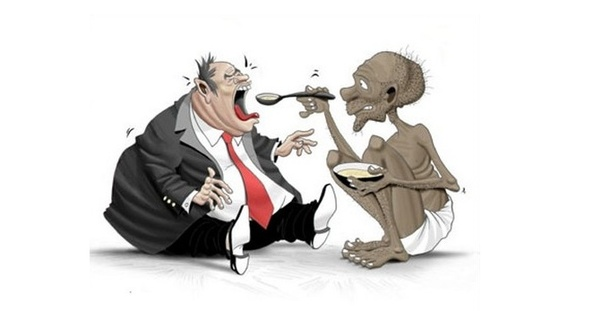 Under a popular and graphic hashtag, #MheshimiwaFisi, Kenyans on twitter and facebook expressed their anger on parliament's move and assertion that the increments were inline with an MP's status. The campaign saw various outspoken legislators illustrated as greedy hyenas with parliament branded as 'Mafisi Sacco'.
However, it's not all lost though since SRC has moved to court opposing the MP's move. The appropriation came at a time when Kenyans are facing enormous challenges; high cost of living, unemployment, collapsing business fortunes etc.
Kenyan MP's are the highest paid in the word despite our huge external debt that has hit Shs 5 trillion. Here are some of the trending images on Twitter and Facebook.
Some of these have been politicking since day one in office sijui tuwasaidie aje #MheshimiwaFisi pic.twitter.com/NX6ARuoRjn

— PRETTY KENYAN 😍 (@PrettyKenyan10) May 17, 2019
Am personally really disappointed in this particular pig when I remember the promises he had for the residents of Thika . Saii ata kuonekana ni shida !! #MheshimiwaFisi pic.twitter.com/lGlJz2aCof

— PRETTY KENYAN 😍 (@PrettyKenyan10) May 17, 2019
Kibra MP @okothkenneth has transformed education system in his constituency, built new schools, sponsored students with the little CDF allocation & networks. Some crop of Mps can't plan themselves with the same CDF, & ever complaining & looting. Sad state! #MheshimiwaFisi pic.twitter.com/oEseZOnDhm

— RETIRED COMRADE (@retired_comrade) May 17, 2019
These people have done literally nothing for the people of this country apart from stealing from them and making malicious demands . So sad #MheshimiwaFisi pic.twitter.com/LDit2TkbLv

— PRETTY KENYAN 😍 (@PrettyKenyan10) May 17, 2019
If these are the people who are meant to lead us , then where exactly are we headed as a country ?? #MheshimiwaFisi pic.twitter.com/PNGzeRJo01

— PRETTY KENYAN 😍 (@PrettyKenyan10) May 17, 2019