If you want to see the true colors of a man, give him money. We once knew of a person called Moha Jichopevu. He was our own DCI, we believed in him more than we even believed in God. Everything he said was truer than the sun rising tomorrow.
But Moha Jichopevu joined Politics and the sun rising tomorrow.
If you want to test a man's character, give him power – Lincoln #MheshimiwaFisi pic.twitter.com/4Qg2VDALp8

— Sadik Hassan (@Sadikhassan16) May 17, 2019
Jichopevu is one of the MPs, who are demanding for a 250K Monthly House Allowance. Let us not forget that we gave each o them a 20 million house grant. So they want us to pay for houses they constructed with our money. How Greedy can one get?
MPs are given a mortgage of up to 20 M, which they say should be turned into grants so that they should not be compelled to pay back. These buffoons also enjoy several other benefits common Kenyans only dream about knowing too well that they are far-fetched. #MheshimiwaFisi

— Kibet Benard (@KibetBenard_) May 17, 2019
Kenyan MPs are some of the highest paid people in the world. They also receive a sitting allowance everytime they sit in Parliament and a mileage allowance when they visit us upcountry. But they believe they are entitled to more money. Mafisi Hao.
#Tumechoka #MheshimiwaFisi
Meanwhile youth wanaongoja jobs 🤦🙆
Our government is so pathetic its all full of self centered individuals which is sad considering venye wakenya hujituma. pic.twitter.com/usaYnjOVUf

— waweru Kenyan-jui☣️ (@nathanwesh) May 17, 2019
It is for these and more reasons that Kenyans have taken to social media to troll their MPs with brutal memes and the tag #MheshimiwaFisi
Kenyan MPs are paid higher than their counterparts in Britain, Japan and the United States, countries we run to for aid and loans every other day. That is ridiculous!
#MheshimiwaFisi pic.twitter.com/qieCd5EvBw

— Mwangi X Muthiora🗨️ (@MwangiMuthiora) May 17, 2019
Do you remember when these hyenas were paid as little as 10k to shoot down the Sugar Report. It just shows that the Parliament is full of very selfish people and we need to act now or they will feast on us.
In addition to the consolidated Shs 1m salary, our MPs are also entitled to a sitting allowance every time they attend a parliamentary session. They draw a mileage allowance every time they are driven in the cars we buy them, and a responsibility allowance. #MheshimiwaFisi pic.twitter.com/OxHa6boGrD

— Mwangi X Muthiora🗨️ (@MwangiMuthiora) May 17, 2019
We cannot pay these MPs more money, electorates are suffering while these Hyenas are asking for a pay rise for parking, house rent etc. Kenyans are for their own, we should scrap some positions to save money and pay Chinese debt.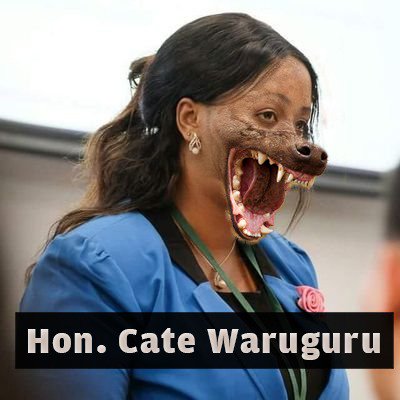 To be generous this Mps are serious threat to our economy. They are milking this country dry. They pretend to mean good, but deep inside their hearts they are evils. #MheshimiwaFisi

— Sam Kizito Kosgei (@SamKizitoKemboi) May 17, 2019
This #MheshimiwaFisi is an opportunist holding on to the DP like a tick because he thinks 2022 will be their ticket back to "eat more". How wrong can one be? pic.twitter.com/mb2qhijc5X

— Bushido (@bushidoke) May 17, 2019
They were solely elected to represent the interest of a common mwananchi. They have forgotten they major role in the August House. They no longer exercise they oversight role. They have turned parliament into a greedy place.
Our mps only deserve this#MheshimiwaFisi pic.twitter.com/ERpbIrXBKZ

— Paul Kiptunai (@kiptunai) May 17, 2019