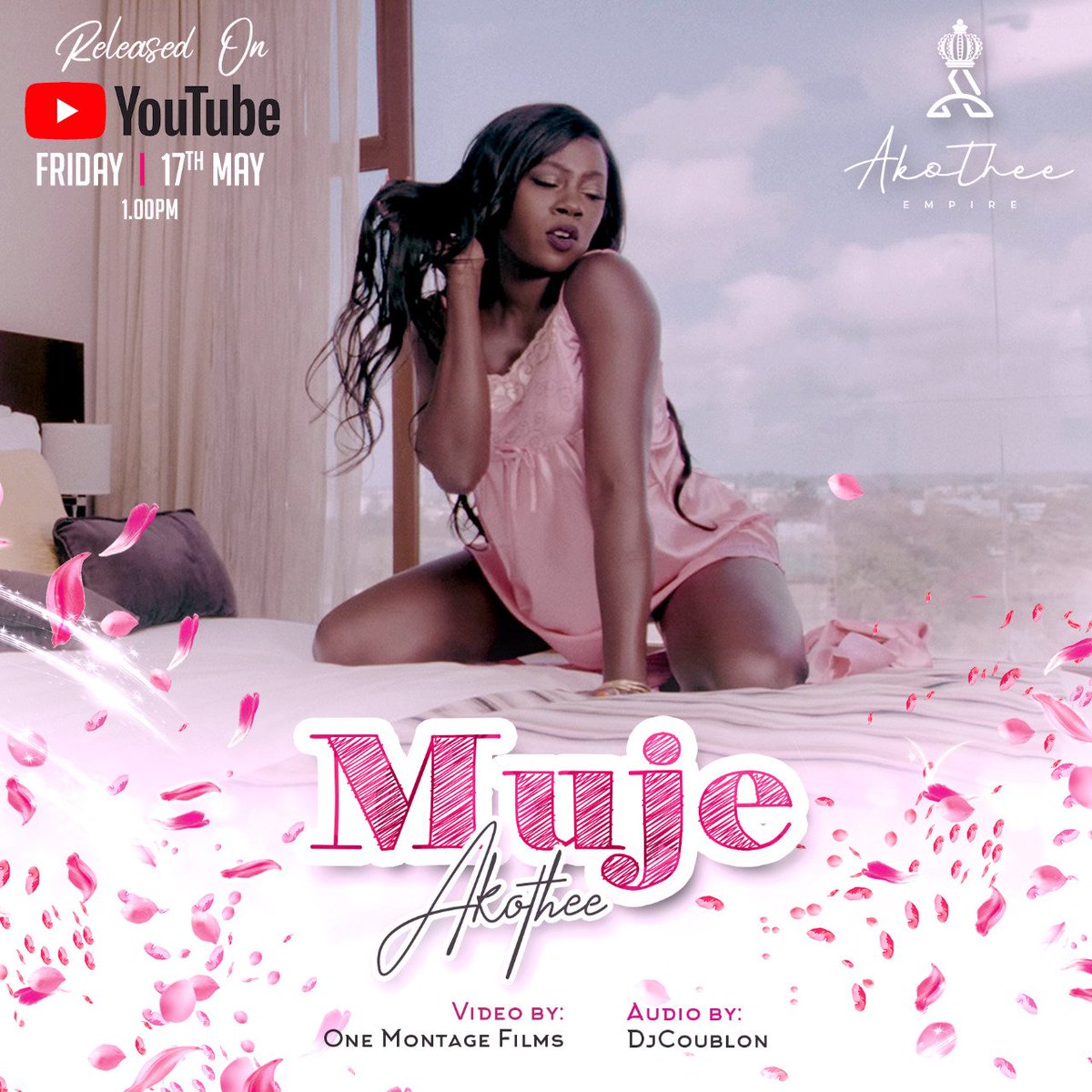 Akothee just dropped the video of her new single Muje which she says that it's a special dedication to her all-time crush.
Dedicated to my all time crush Baby dont you think its time to introduce me to your momaa? #Muje video now out. link on my bio Who was the first person to watch i have Ksh.5,000 for you. #MadamBoss #AkotheeMuje

She wrote
Akothee had announced through her social media on Thursday that she was going to drop her new song on Friday and true to her words, she did it
she took again to social media to announce that her song is out through a series of posts.
In a few minutes nataka wote #Muje YouTube! I will be dropping my new single titled #Muje 💕💕💕 If you have not subscribe to my channel now is the moment. hair done by @b_luxury_store make up done by @kristeen_kuria video location @theconcordhotelke #MadamBoss #AkotheeMuje
Surprisingly in a few minutes, the song had over five thousand views on her youtube channel. people over the song and here is the song
What people say about the song
My woman my everything. you never disappoint👌👌 gonga likes za Madam Boss
Madam slaying more than some young ladies huku nje…..Kenya to the world.
This is the number of people who love madam boss😍
Haiya! I know Mr.Ezekiel Mutua wants to hit that "like" button somewhere lakini he's shy.Super Muje!!!! Another Great one Madam President.Nitukwendete muno kairitu.
My CRUSH❤❤❤ never disappoints..this one here imeweza..on repeat mode 🔁🔁
Never. Disappoint madam boss heee juuu
Mashallah madam boss yu look young everyday yu ar so pretty & big up kw nyimb yko tamu 😘😘😘😘
apa Madam Boss umeweza, quality ya audio na video yote kali
Another🔥🔥🔥 super hot from my super woman
Madam boss you always my favorite big up
watching now squuu👀aad💯fayaaaa mummy🔥🔥🔥
The way you kissThe way you touchSuper Duper
My woman, hii imeweza madam boss 🔥🔥🔥🔥🔥🔥, watu wa qatar pitieni hapa tujue tuko wangapi
thats the only boss lady i know
Gonga like kama Karibu ulale ukiona hii kitu😂😂