Dubious story about South African man who supposedly got free KFC for a year by telling workers he was sent by the head office to "taste test" it is false, KFC South Africa says.
They have admitted that it would be iconic if the story were true but in all honesty they maintain that the story was a hoax.  Social media hailed the con artist a hero and he attracted the interest of international media.
"We'd give him all of the props if it were true but unfortunately it isn't, cause this is fake news," they said
It would defos be iconic if it were true but this isn't the case cause this is fake. 🤦‍♀️Team KFC|SM https://t.co/NVIra3Hh06

— KFC South Africa (@KFCSA) May 14, 2019
A South African site formerly claimed a 27-year-old smartly-dressed student from the University of KwaZulu-Natal arrived in a limousine and duped Durban staff into thinking he was from the KFC head office.
The article only cites the journalist by a first name 'Thembi", and confuses the reader by saying he got away with this con for a year in the headline before contradicting that by saying two years in the story.
The stories claimed that the student would walk into a KFC and claim to be an inspector from the head office.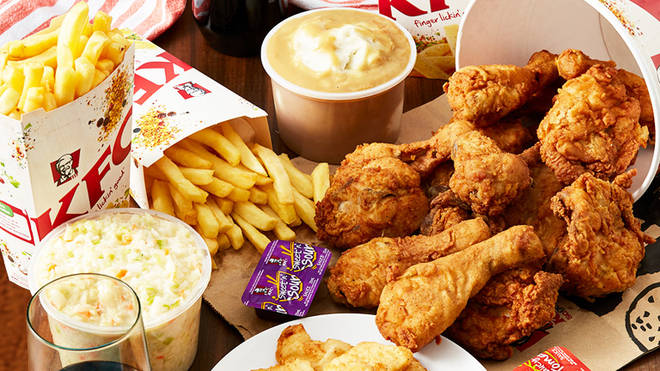 "He was so convincing that it took them two years to realise they were being robbed. He had a name card from 'head office' and dressed very smart and arrived in a limo. When he [came] in, he rushed to the kitchen and [checked] everything, taking notes and then ask for samples of whatever he wants. He probably worked for KFC before because he knows everything,"a website quoted an apparent staff member as saying.
The franchise has defended their legacy stating that they have not kept the secret recipe 'secret' for this long, only to be duped by a student.
Fake is as good as this story gets. As legendary as it would be we can confirm that this is false. We haven't kept the secret recipe 'secret' for this long, only to be duped by a student 😉 pic.twitter.com/32CE5OXVTA

— KFC South Africa (@KFCSA) May 14, 2019
Y'all – KFC tweeted at me, the story about the kid jackin' free KFC for a year is NOT TRUE.
Appreciate them acknowledging and setting it straight 👏🏽👏🏽👏🏽 (although agreed would have been legendary lol) https://t.co/NWFG36qxtH

— Lindsay Iadeluca (@NBC10_Lindsay) May 14, 2019
Unfortunately, there is no student from UKZN who was arrested for defrauding KFC. The food chain took to social media to clarify that the reports were fake news after being asked to build a statue for the people's hero.
Build him a statue already, my hero pic.twitter.com/Br7Zaeeq1V

— The Instigator (@Am_Blujay) May 11, 2019