Uganda's ex-VP has been ashamed and his political goodwill tainted after his lawful wife put public a list of women he has been sleeping with.
In a divorce suit by his wife of over four decades accusing him of abandoning his marital obligations and engaging in adultery and infidelity which has irretrievably shuttered their marriage.
Dr Gilbert Balibaseka Bukenya- Ugandan politician and physician was Vice President of Uganda from 23 May 2003 until 23 May 2011 under the current President Yoweri Museveni.
He has been referred by his wife, Dr Margaret Mary Musoke as a prolific womaniser and an HIV/AIDs risk.
In the divorce suit filed in the Family Division of the High Court at Makindye on May 7, Dr Musoke contends that Prof Bukenya deserted their matrimonial home.
"… in the course of the marriage, the respondent (Bukenya) has deserted your petitioner (Dr Margaret Mary Musoke Bukenya) at the family/matrimonial home, engaged in endless instances of adultery and infidelity and subjected your petitioner to endless distress and abuse amounting to cruelty," Dr Musoke states in the suit documents.
The women alleged to have slept with the embattled VP, among others, include a popular musician, Ms. Irene Namubiru, and Princess Sheila Nvanungi.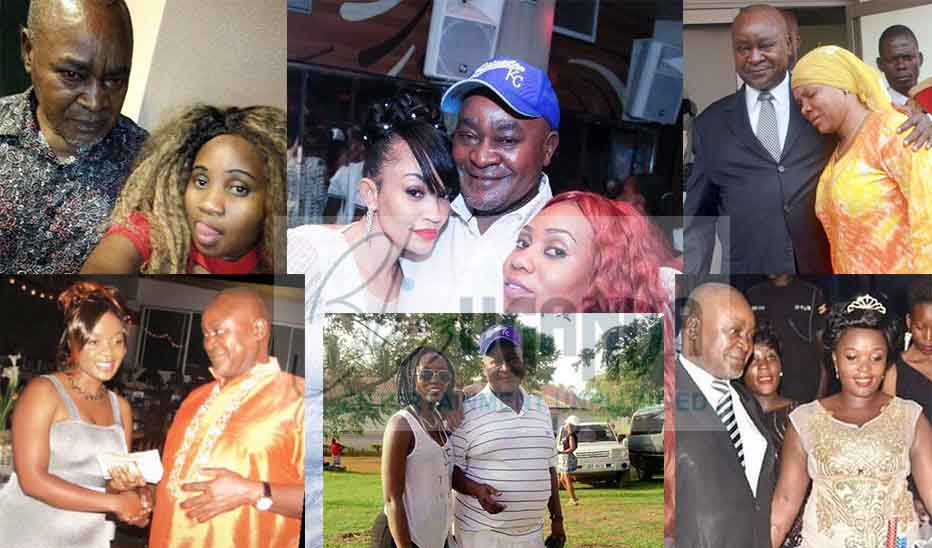 Through her lawyers of Ligomarc & Co. Advocates, Dr Margaret wants an order that she receives half the fair value of the property to which she has contributed as determined by a valuer appointed by the court.
Here are the Particulars of adultery:
Around 1982/83 the respondent repeatedly committed adultery with a one Ms Teddy Ndagire with whom they had a son named Capt. Brain Bukenya (now deceased).
In the late 1990s, the respondent took up and maintained a mistress named Ms Stella Njuba (deceased) a daughter of a close family friend with whom they got 2 children.
In the early 2000s, the respondent also started sexual relationships with a one Ms Margaret Kabasinguzi Nyabongo Akiiki who was part of his mobilisation staff in the constituency with whom they got one child that led to the break up of her marriage. He still maintains this woman and their child in a house he built for her them in Fort Portal.
In 2004 the respondent started sexual relations with a one Jamila Nakku who he maintained in their country home in Nagulu, Lwamtama. Nakku claimed Dr. Bukenya had married her at a cultural function at her parents home.
In 2008 started on an adulterous relationship with a one Ms. Shony Batanda a staff at his office as vice president's office and with her, he has one child aged 8 years.
Around 2014/2015 the respondent had a relationship with a one Ms Justine Najjemba with whom they got a child about 4 years she stays in Namayumba, Wakiso District.
On several occasions, he has continuously committed adulterous with a one Ms Cissy Namujju a former political mobilisation staff.
Dr. Bukenya, according to the plant has also had sexual relation with Ms. Josephine Nakaju.
Had several other affairs which have been highly publicised in the media with popular musician Ms. Irene Namubiru, Princess Sheila Nvanungi among others.
The court is yet to set a hearing for the embarrassing case against the former VP, now in political limbo.
Bukenya and Margaret wedded on September 21, 1974, at St. Augustine Chapel in Makerere University. They lived in Mulago and Mable where they both worked as physicians.
They have lived in many places including Nairobi, Kenya, Papua New Guinea, before they returned to Uganda in 1992.
The two have three children; Richard Mutawonga Bukenya, 45, Georgina Nabukenya Bukenya, 42 and Gilbert Roy Bukenya Kamoga, 37.