Agriculture and Irrigation Cabinet Secretary Mwangi Kiunjuri is back again with a prophecy to Mount Kenya region over the intense succession debate on 2022.
On viral video circulating online, the CS said that its the high time that the community should come back to senses and concentrate on the communal unity.
"We have split into Tanga Tanga and Kieleweke groups. If we are not careful we'll become a pot that its work is just to cook. We'll be the creator who uses the inferior tools" Kiunjuri said.
He told the community to be wary of the politicking going on that is likely to drag them back to the old days. He warned that the community will be scattered like a primate's faeces.
"The work of leader is to tell his people they will be ruined. They will be scattered like a monkey's droppings. When I look where our community is headed I dread. When the old goat bleats there is a problem" he cautioned.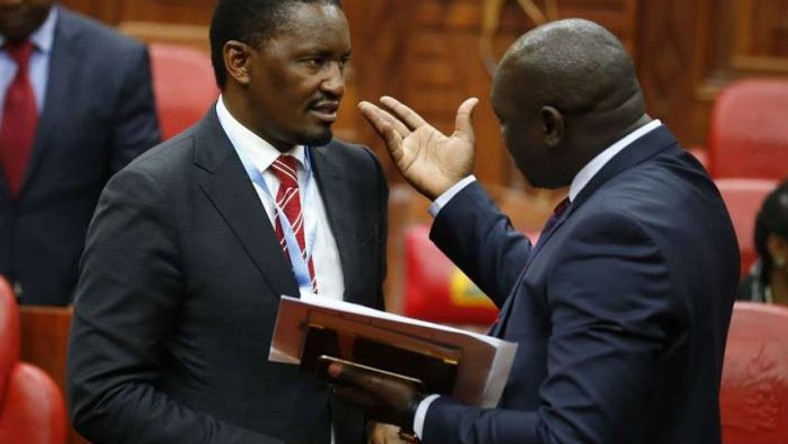 Kiunjuri went on; "All of us have become cooks. You should know out of many cocks in one coop only one mates with the hens. We have taken different paths. We are going to a rite without knowing who the baptizer is".
He said the community will watch as their beautiful girl is taken away without getting any dowry.
"Luhyas are the second populous community but have never produced a President. They have several leaders competing that they end up being beggars in government whereas they should be the ones leading" He said.