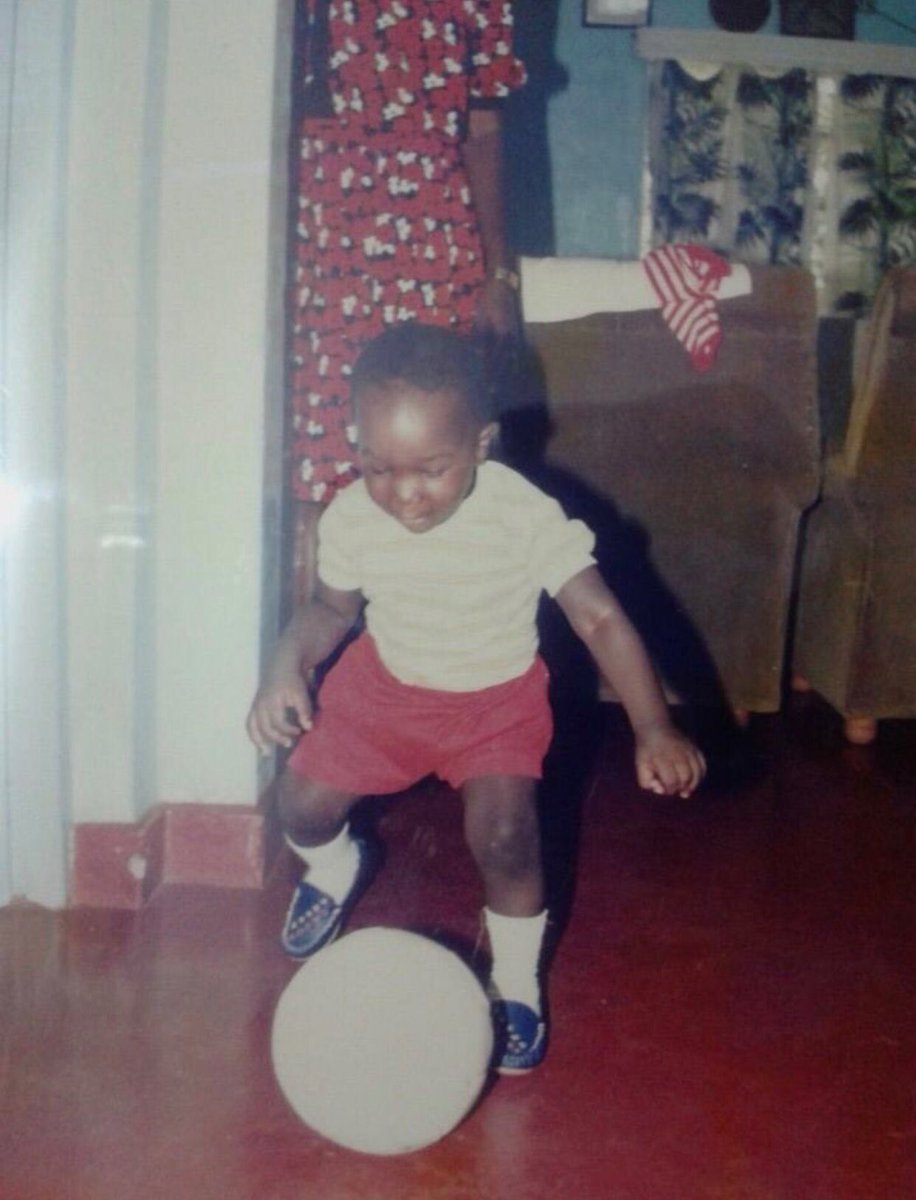 Celebrated Kenyan Media Personality Willis Raburu has today got Kenyans laughing after he unleashed his TBT photos.
Just like any young boy Raburu seemingly loved the football game and in his photo he was captured trying to reach the ball and kick it.
What some Kenyans found interesting is that his body seemed to be built from back in the day; it is not something that came to be in his later years.
Interestingly, things took a different turn in terms of his general appearance but what remains constant in these photos is the fact that alot can change over time
As Kenyans would put it in simpler terms, 'Watu hutoka mbali'
In the above  TBT Photo, Willis looks almost unrecognizable and he makes a joke out of his skinny look saying that his shoulders were pointing heaven in those days.
Flashback Friday( Yule mtu wa blue) … When my shoulders were pointing heaven…😂😂😂😂
Some Kenyans feel that his sitting style has not changed either although the all feel that money and  having such a well paying career has contributed greatly to the amazing transformation.
Here are some of the reactions
And now ur bursting,,kumbe watu hutoka mbali
Watu hutoka mbali Raburu
Citizen niwadaku waongo wakuoindukia lakini wanajua kulea si mchezo hongera Sana royal media kwakuyarudisha mabega ya ja siaya chini he now look like someone's son😘
My fren hapo ndo venye ilikuwa🤣🤣😂😂
@willisraburu aiih bro si ulikua na frame
Lol….Yako c Tbt n Transformation
Ulijua utanenepa??
Sa body ulitoa wapi aki…in this world everything is possible
lol noo way!! here you were underfeeding. kweli ni msoo
5wReply