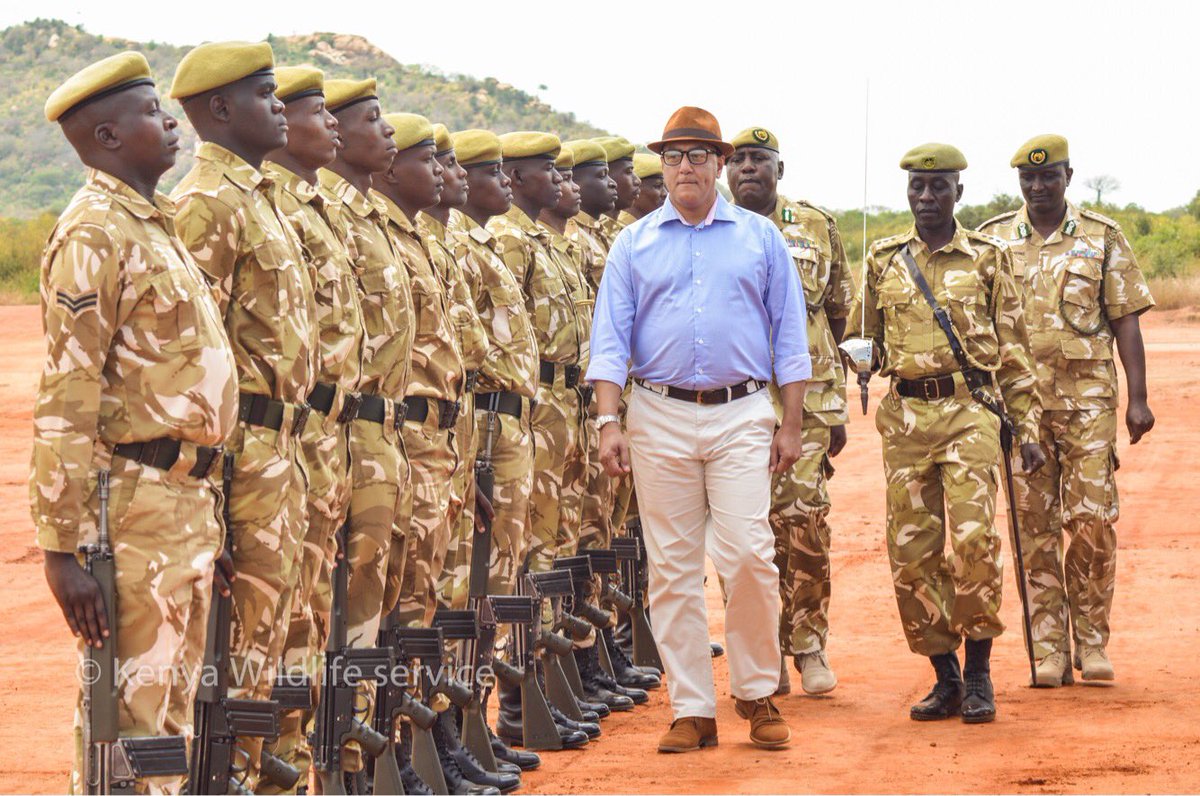 In a bid to redeem the image of an organization that has witnessed a myriad of challenges in the recent past, the Kenya Wildlife Service has effected sweeping changes in its top management.
The new changes have seen acting deputy director parks and reserves Edin Kalla sent on compulsory leave while four other senior managers have been directed to step aside pending investigations into various issues.
In addition, the latest changes affected a host of senior managers who are said to have been triggered  by finance and audit queries, procurement issues, hiring and irregular promotions, human wildlife conflict as well as poaching.
Valentain Kanani is now the new Deputy Director in charge of Human Capital replacing Lynette Muganda in an acting capacity.
Further more, Eng. Walter Ochieng will replace Michael Odhiambo as the new Ag. Deputy Director in charge of Corporate Services while Japheth Kilonzo will take over as the new Ag. Finance and Administration Deputy Director as John Mwangi steps aside.
Leah Naisoi is the new Head of Supply Chain Management replacing Christopher Oludhe.
In addition, Wilson Korir takes over as deputy director parks and reserves in an acting capacity.
Others are Robert Muasya and Michael Kipkeu who have have been reassigned responsibilities in the Director General's Office while Nancy Kabete has been appointed as the new Ag. Deputy Director in charge of Security with Ann Kahihia assuming the position of Ag. Deputy Director of in charge of devolution and Community Service.
Last month, Auditor-General Edward Ouko questioned an out-of-court deal that saw the Kenya Wildlife Service (KWS) drop its bid to recover Sh42.2 million from oil marketer Vivo Energy, trading as Shell, as compensation for the grounding of the agency's helicopter following an accident involving a fuel tanker.
Mr Ouko reckons there is no justification for the KWS to drop the push for the compensation for loss of use of the Bell Helicopter for the 90 days when it was under repair.
The accident occurred on July 16, 2012 while the helicopter was refuelling at Nairobi's Wilson Airport.
The KWS sought Sh13.7 million for repairs and Sh42.2 million for loss of use of the helicopter for the 90 days.
The demand prompted a suit that saw the KWS accept the compensation for repairs and drop its claim for loss of the chopper's use via an out-of-court deal.
Fierce moms who will stop at nothing to protect her babies… #MOMentsInTheWild #MothersDay

📸 by Kennedy Thuku pic.twitter.com/QgproxVriH

— KWS (@kwskenya) May 11, 2019