While congratulatory messages swirm Diana Marua's page on her newly revealed pregnancy, people can't get enough of her effortless maternity style while on her Babymoon with hubby Bahati in Dubai.
The two managed to keep their daughter Heaven's pregnancy a secret all through so we didn't catch a glimpse of her style then, but now we can revel at the style inspiration she is.
One of the things this fashionista has embraced while on her second pregnancy with Bahati is that when it comes to a growing belly is that comfortable clothing is of the essence.
Anything restricting or giving even a slight feeling of discomfort is out of the question.
Some of the fashion must haves in any pregnant woman's closet should be flowy dresses and tops, the form fitting, yet stretchy, dresses, and the looser fitting pants.
The biggest fashion rule to follow while preggas is to have fun with it! It's the one time in your life when you will feel proud of your protruding belly. Live it up! Experiment with silhouettes, fun colors and fitted styles. It may sound crazy (especially when your back is killing you and your ankles become kankles), but there will be a day when you are nostalgic for your bump. Take every opportunity you can to dress it up and show it off.
Body-conscious dresses are a good way to go as they simply flaunt the bump. Pregnant or not, it's always best to choose an outfit that hugs the body, accentuates the curves. Curves are a big part of the feminine energy and should be embraced.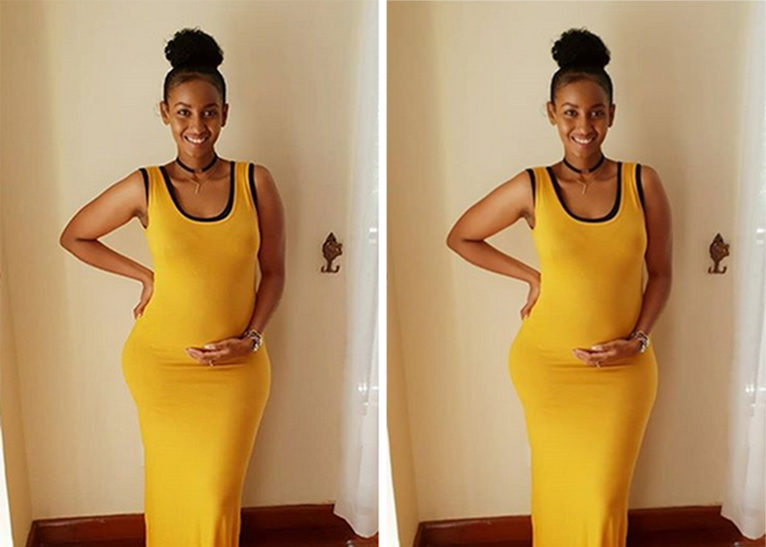 The trick when picking out dresses is to avoid pieces with a defined waist and to seek out stretchy knits and flowy fabrics.
We have seen many celebrities showing off their bumps in fun outfits, from Beyonce to as recent as Meghan Markle. You're carrying a life inside you, live in that glory sweetheart.