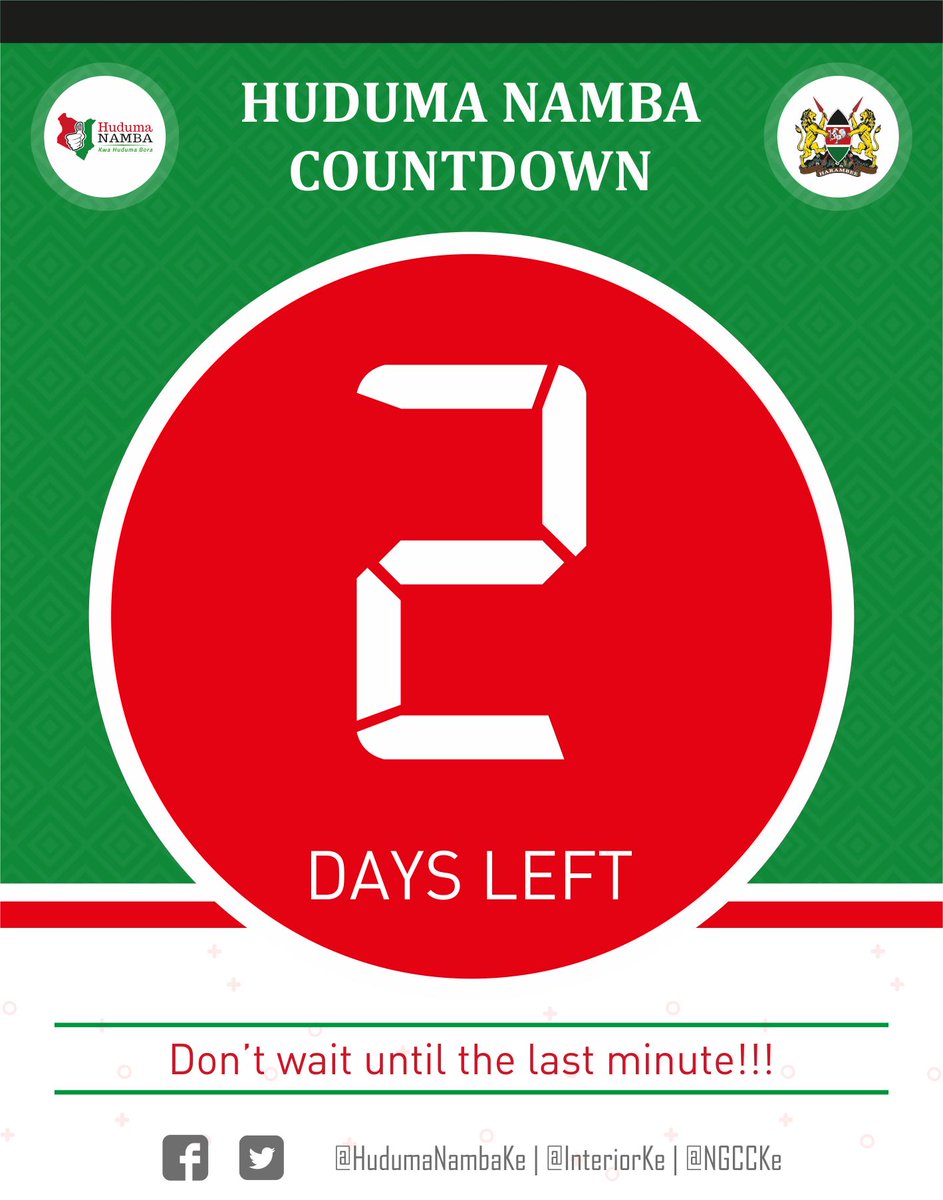 Hundreds of Kenyans will spend hours waiting in line to register for the huduma number from Thursday and Friday stirring up controversy around last-minute registration.
By early Thursday morning, long cues curving into bends were witnessed around Nairobi where the exercise has been taking place.
Before the 2017 general elections, thousands of Kenyans joined long queues at various registration centres across the country in the last minute rush to register as voters prompting the high court to extend the deadline.
Last minute squad 🤣🤣🤣🤣#HudumaNamba pic.twitter.com/EFLNXFzAju

— Thika Town Today – 3T (@ThikaTowntoday) May 15, 2019
Huduma number deadline is not my problem… My problem is how did my pastor win a car in guinness promotion??? #HudumaNamba pic.twitter.com/WeEedLshq5

— Juma Odhiambo 🇰🇪 (@Jodhis_) May 14, 2019
Interior CS Fred Matiang'i has said that the government will not extend Huduma Namba registration.
The mass registration will end on May 18. Kenyans in the diaspora have until June 20 to register. Mass registration for Kenyans in Diaspora started on May 6.
Matiang'i on Monday said 31 million Kenyans have so far been captured on the National Integrated Identity Management System (NIIMS).
Matiang'i said no one will be forced to register.
Kenyans have also been assured that their details will be secure.
The countrywideHuduma registration exercise was launched by President Uhuru Kenyatta on April 2 in Machakos county.
Dr. @FredMatiangi: So far, we have registered over 31 million people (65 percent of the total population). The May 18 deadline for the mass registration phase won't be extended. The exercise is also going on across our 54 missions around the world, and it will close on June 20. pic.twitter.com/belRIEGEMG

— @HudumaNambaKE (@hudumanambake) May 13, 2019