The government of Kenya has borrowed another  Sh210 billion in third Eurobond to finance the budget and repay Sh75 billion bond that is due in June this year.
Gov't borrows Sh210b in third Eurobond to finance the budget and repay Sh75b bond due in June. https://t.co/oVRicfT6rI

— Waihiga Mwaura (@WaihigaMwaura) May 16, 2019
The loan will be used to finance some unspecified development infrastructure projects, support expenditure budget and to refinance the $750 million (Sh75 billion) of the first Euro-bond issued in 2014 which is due on June 24.
This is the third time Kenya has been in the International Debt Capital Markets.
However, Kenyans have refused to buy the idea and are now angrily reacting to the move taken by the government.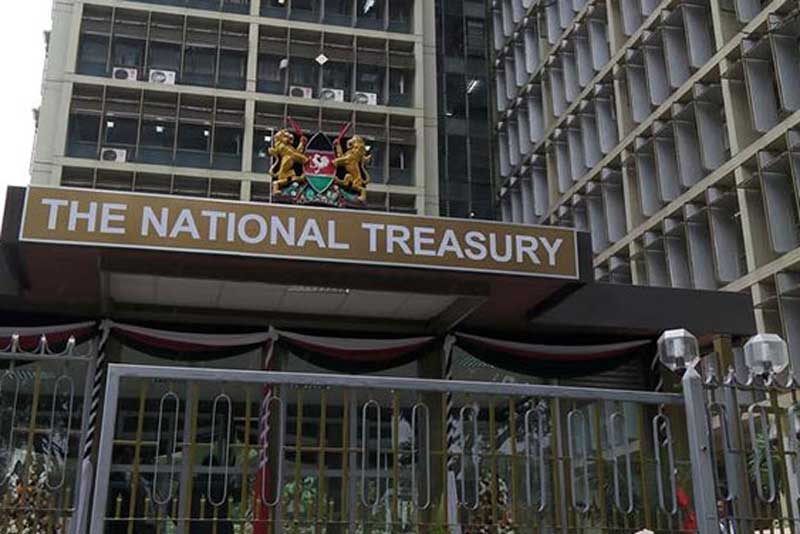 Some argue that the Country has unnecessary expenditures like Huduma Namba but Kenya is still floating a third Eurobond to pay for the first Eurobond.
Here are some of the reactions from Kenyans.
So we have unnecessary expenditures like Huduma Namba but we are floating a third Eurobond to pay for pay for the first Eurobond? I'm not an economist but even a 5 year old kid can tell that we are in a hole and all the gov't doing is digging more.

— Jogoo (@Jogoo254) May 16, 2019
Eurobond ndio mshwari ya serekali? https://t.co/jtOThu2H66

— Harambee (@JesseKenya) May 16, 2019
The same Government that has signed the Third #Eurobond to Finance our Budget & Repay Ksh.75 Billion for the 2014 Eurobond due in June is lying to us that we are in a Position to Service our 5.5 Trillion Public Debt.

Wait until China SGR Loans start maturing ndio tutajua hatujui pic.twitter.com/0IF65SjUoF

— Hezbon Mureithi® (@HezMureithi) May 16, 2019
MORE DEBT as Kenya nets Sh210 billion from a third Eurobond sale in less than 5 years. Funds meant to finance the Sh2.8 trillion FY 2019/20 budget and repay Sh75 billion bond due in June. The country's #PublicDebtKE is expected to hit Sh7 trillion by 2022 pic.twitter.com/KB4XKkEruU

— Consumers Federation of Kenya (@CofekRebranded) May 16, 2019