Colonel retired Cyrus Oguna has made his maiden speech after being appointed the Government Spokesperson.
And as expected he talked about President Uhuru's 2019 'pet project' – Huduma Namba.
According to Oguna, 32 million Kenyans have already registered in the ongoing exercise as the government moves to create, manage and store data on the country's population.
He has however vowed that the Saturday deadline will not be extended.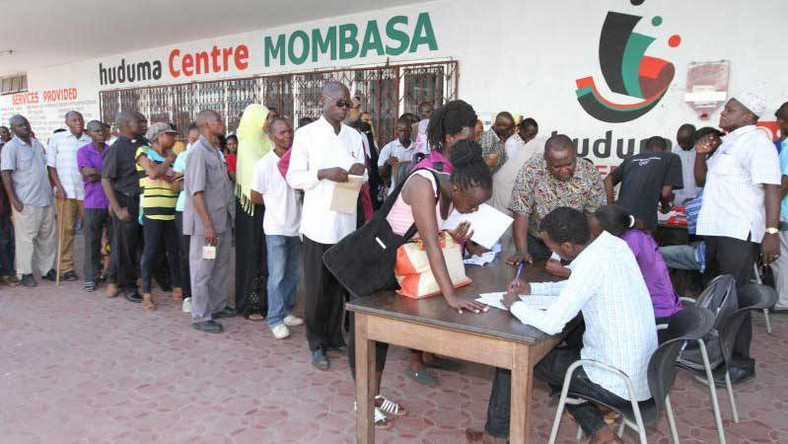 The last-minute rush by Kenyans to register is evident by long queues at designated registration centres across the country.
Hundreds of people queued for hours to get registered with only two days left to the conclusion of the exercise Saturday.
According to government's records, at least one million Kenyans have registered for the Huduma Namba over the last three days amid a mad rush ahead of the Saturday's deadline.
Oguna was speaking as he took office from his predecessor Eric Kiraithe who has since been re-deployed to the Ministry of Interior and Coordination of national as Principal Administrative Secretary.
Oguna also promised to be transparent to Kenyans during his tenure.
Government spokesman Col.(Rtd) Cyrus Oguna making his inaugural address to members of the press @MediaCentreKE today.@MoICTKenya @jerome1 @StateHouseKenya @mucheru @CommTask_Ke pic.twitter.com/4jxA02vedt

— Kenya Government Media Centre (@MediaCentreKE) May 16, 2019
He also promised to co-operate with media and ensuring government information being relayed to the public are factual.
He has also committed to continuing with the culture of Thursday press conferences.
Oguna at the same time expressed the government's commitment in expanding the digital economy referencing President Uhuru Kenyatta's launch of the digital Economy Blueprint for Africa while attending the Transform Africa Summit in Kigali Rwanda on Wednesday.
Oguna has previously held various positions relating to the management of personnel, operations and communications within the Kenya Defence Forces and government.
He became KDF's public face. The eloquent speaker conveyed with enthusiasm progress made by the forces in Operation Linda Nchi.
He drew praise from many over the way he handled tricky questions from nosy journalists.
Col Oguna faded from the limelight when KDF officially joined the African Union Mission in Somalia (Amisom), sparking inquiries on his whereabouts. Under this arrangement, Amisom had the responsibility of giving updates.