Wembley Stadium is the venue as the curtain comes down on Manchester City's 2018/19 season.
Watford will be their opponents in the FA Cup final, with the Premier League champions bidding to become the first side to lift all four English trophies in one season.
Here, are out four one on one duels which could play a significant part in deciding the outcome at Wembley Stadium and who is crowned Champion and who is not.
1. Vincent Kompany v Troy Deeney
It could be a battle of epic proportions should both side's talismanic leaders collide on the Wembley turf.
Vincent Kompany, one of the Premier League's most commanding center-halves and adept at both the finer side of the game and the rugged arts of defending, against a center-forward of a similar ilk.
A tireless leader of the line, Troy Deeney is willing to undertake the less glamorous side of the game in search of goals.
It's a duel which could prove to be one the most intriguing come Saturday.
2. Bernardo Silva v Jose Holebas
The showpiece game may provide us with the proverbial tricky winger versus the no nonsense full-back.
Bernardo Silva has enjoyed an exceptional season, as highlighted by the praise Pep Guardiola bestowed on him recently and is one of City's most potent attacking options on both the counter-attack and when a stubborn defence needs unlocking.
Given the champions usual approach, you would expect Bernardo will be required to do the latter, but he'll be closely guarded by Jose Holebas.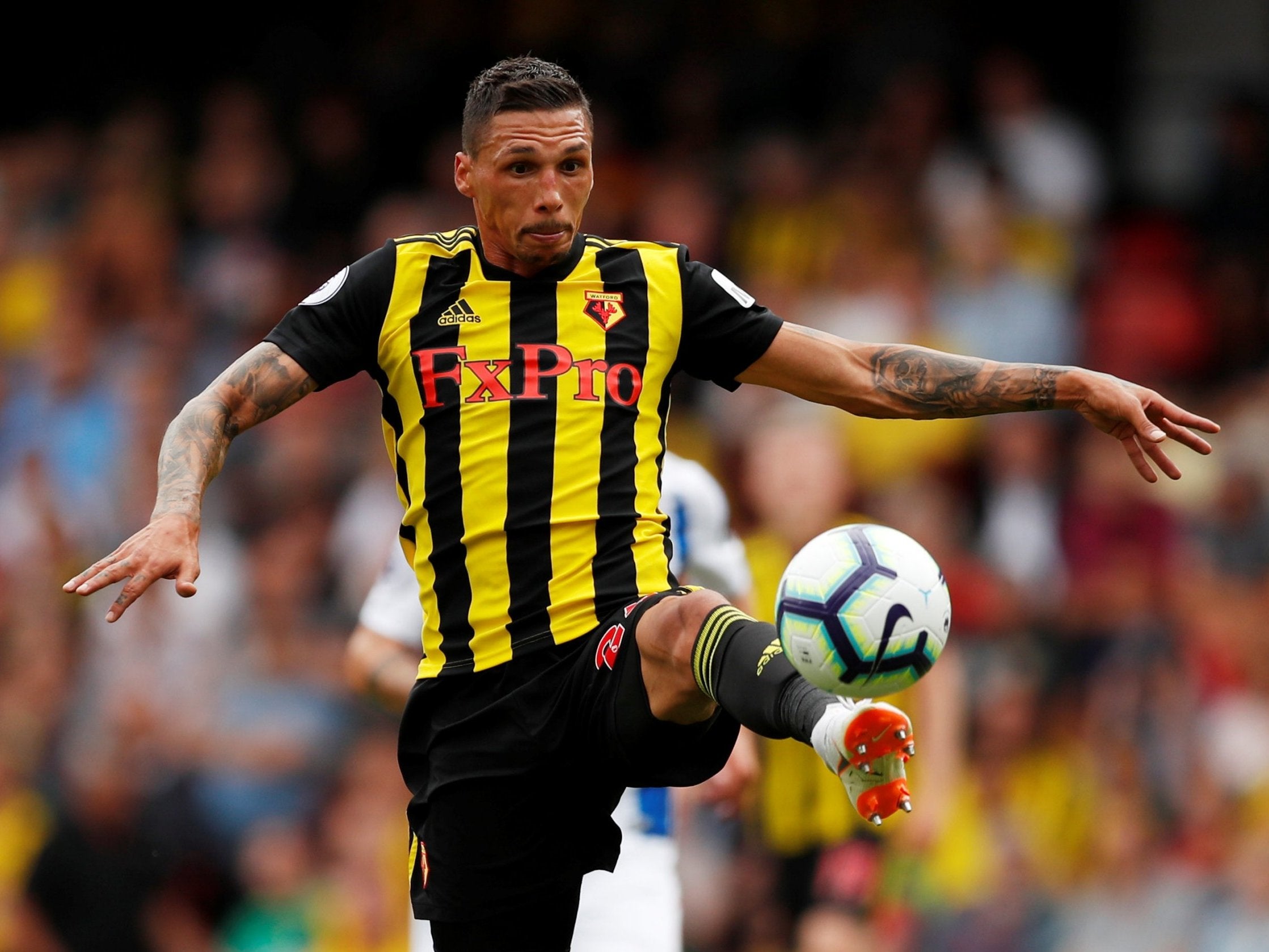 The Greek full-back also provides an attacking threat too, which Bernardo will need to be mindful of, should the Watford man have the opportunity to venture down the left flank.
3. Oleksandr Zinchenko v Gerard Deulofeu
Oleks Zinchenko put in an accomplished performance in his last Wembley cup final and on Saturday he could be tasked with marshalling one of Watford's most dangerous attacking threats.
Gerard Deulofeu is expected to shake off an injury to hand the Hornets a big boost after his semi-final heroics. The Spaniard came off the bench to score twice and finished the season as the club's top scorer.
A product of Barcelona's La Masia, he's a tricky proposition for any full-back, but Zinchenko has become increasingly assured in that role and another strong Wembley showing would both reinforce that fact and more importantly, reduce Watford's attacking threat.
4. Sergio Aguero v Heurelho Gomes
Sergio Aguero has a fearsome record against Saturday's opponents.
Though the Argentine failed to net in the March fixture, prior to that he had scored seven times in four games against the Hornets, including a hat-trick at Vicarage Road last season.
 Aguero will have chances and Heurelho Gomes, who's set to make his final appearance at Wembley, will need to be at his best to give himself a chance of enjoying the perfect swansong.
The last time Watford hosted Man City, the Premier League giants emerged victors after a narrow 2-1 win over the hosts