Milimani senior resident magistrate Paul Mayora allowed the State to continue holding fifteen suspects linked to a fake gold syndicate that has defrauded dozens of foreigners of billions of shillings.
The court ruled that the suspects will spend another seven days in police cells to enable detectives to complete investigations.
"Considering all factors and the nature of offences being investigated, I find that seven more days is sufficient to enable police conclude investigations," said the magistrate.
The suspects are Abouma Tamoua, Salim Ali Abubakar, Albert Likole Lokunda, Philip Nahahon Naulu, Maxwel Oyuga Oduor, Tom Okoth, Peter Omondi Onyach, Jalang'o Abdala Okoth, Annangton Modishia, William Otieno Onyango , Cochi Otieno Paul, Michael Ochieng, Cythia Githinji, Joyce Akinyi and Faith Nzisa Nyamai.
The case will be mentioned on May 21.
According to the DCI, The suspects were nabbed in a rented stand-alone house on Kaputei road in Valley Arcade, Nairobi, where fake gold was also discovered.
The consignment bearing Ghanian custom papers was stuffed in metallic boxes and their weight had been altered using cement.
Early today,@DCI_Kenya Detectives from the Serious Crime Unit raided a house at Kaputei Gardens & confiscated various items including vehicles & suspected fake #gold, used to defraud unsuspecting members of the public. Fifteen suspects arrested.Further investigations are ongoing. pic.twitter.com/TjSer2RDBB

— DCI KENYA (@DCI_Kenya) May 13, 2019
Eight vehicles belonging to the suspects bearing fake number plates were also seized during the raid.
They include: Two Toyota Axios, Two Mercedes Benz, One Toyota Crown, One Honda Insight, One Toyota Prado Tx, and one Subaru Outback.
A senator, three politicians and at least three lawyers are suspected to be colluding with gold fraudsters to con unsuspecting foreigners of billions of shillings by selling them fake gold.
The Directorate of Criminal Investigations boss George Kinoti has formed a special team to investigate the scam and warned foreigners to consult the police and the Department of Geology whenever they intend to purchase gold.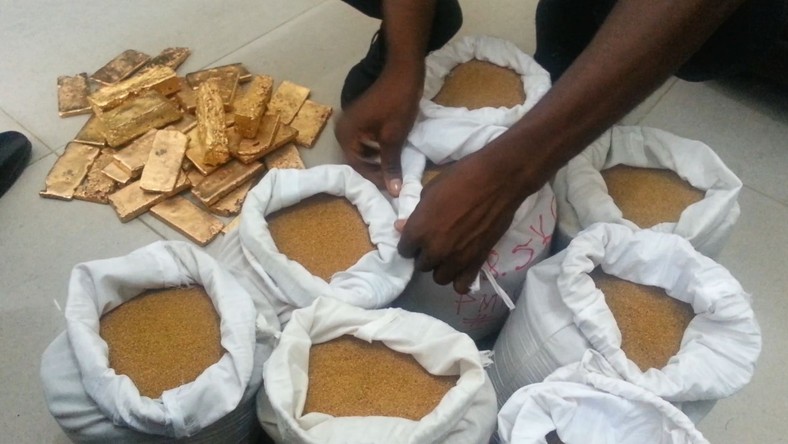 "The gold scam has now reached alarming levels as unsuspecting foreigners are being swindled large amounts of money by fraudsters," he said.
#FraudAlert!!🚨 #DCI attention has been drawn to an upsurge in criminal cases involving the procurement & sale of #Gold in the country.

The Gold Scam has now reached alarming levels as unsuspecting foreign nationals are being swindled large amounts of money by the Fraudsters.

— DCI KENYA (@DCI_Kenya) May 9, 2019
Elsewhere, the Pharmacy and Poisons Board has started a nationwide crackdown on unregistered pharmacies and practitioners selling drugs without licences as it seeks to cushion the public from harm.
Board chairman Dr Jackson Kioko said it was shocking to establish that hundreds of pharmacies in the country operate illegally as they do not meet required standards.
The agency has deployed inspectors in all counties to conduct the crackdown. On Monday, the board closed Get Well Pharmacy in Bamburi, Mombasa county bringing the number of closed drug dispensing shops operating illegally to 87 since July last year.
A report by the board indicates that within the same period, a total of 738 people running illegal pharmacy business have been arrested. This is besides 3,383 inspections the board has conducted in the last 10 months.