There was drama at a drinking joint in Bomet County on Tuesday when a senior police officer wrestled and disarmed a junior officer after the latter, who was drunk, threatened to open fire.
According to a report made at the Bomet Police Station, Mr Boniface Mulee, a Corporal Inspector, joined Mr Daniel Nyakako, the OCS Bomet, for a drink.
But things got out of hand after the officer drew his weapon, a Jericho pistol, and threatened to shoot an unidentified patron.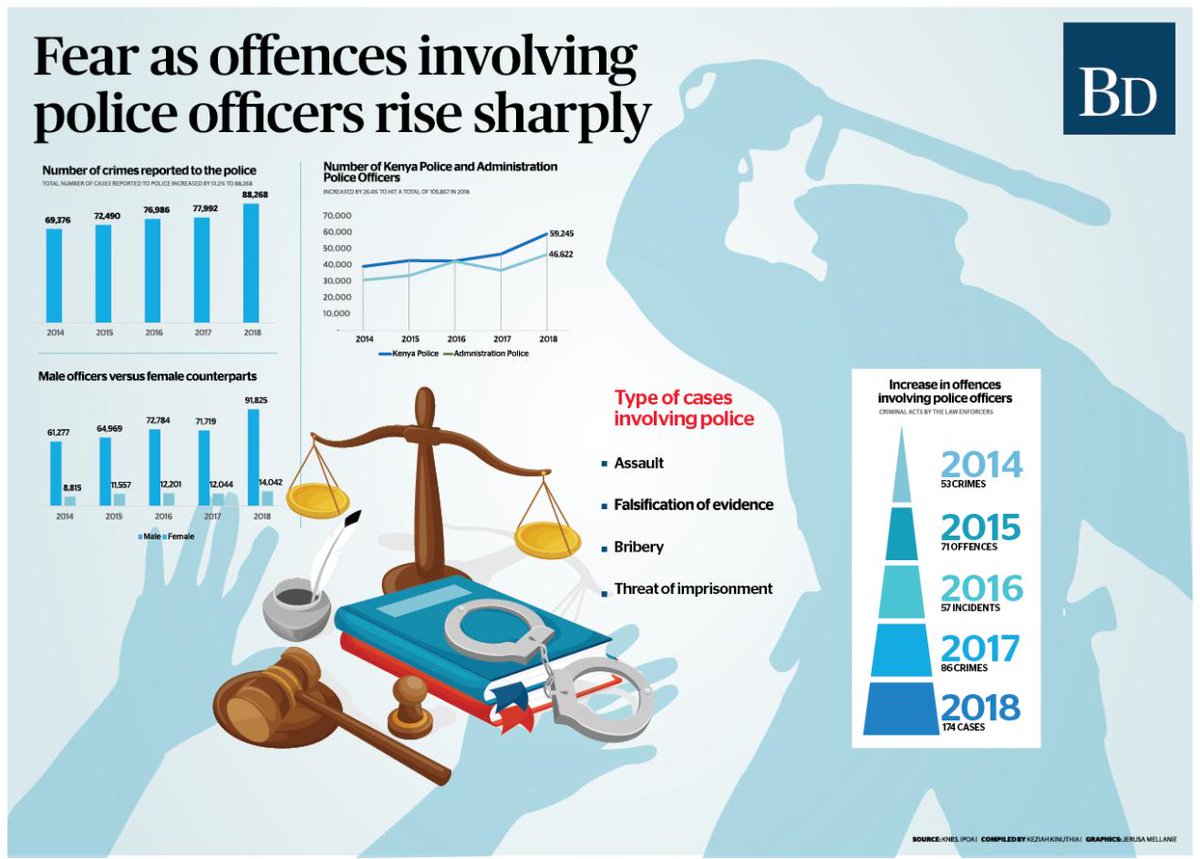 The OCS, who at the time was in the company of another officer by the name Adano Abukula and a civilian, quickly noticed that the Corporal Inspector was drunk.
Mr Mulee is reported to have repeatedly drew his weapon while threatening to shoot and kill someone, which prompted the OCS to wrestle him down and disarm him.
According to the police report, the weapon is being kept as an exhibit at the police station.
The police law is clear that officers are not supposed to carry their firearms to drinking joints.