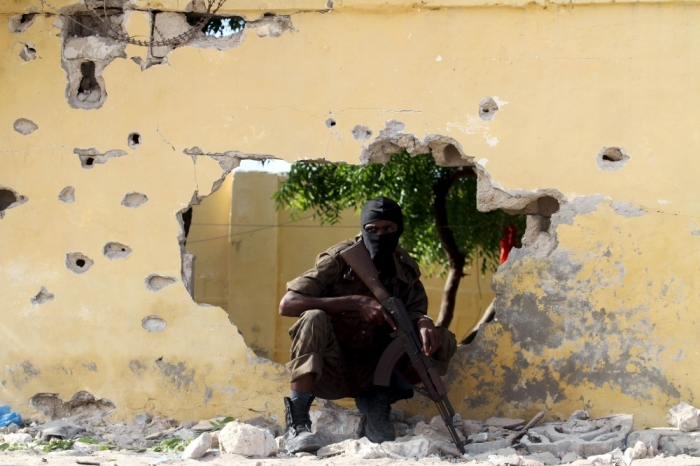 The Kenya police have issued a statement warning Kenyans to remain alert during the Ramadhan period as Al-Qaeda-linked Al-Shabaab militants could be planning a deadly attack in the Kenyan soil in  "retaliation for Christchurch shooting in New Zealand."
Ramadan is the month in which Al-Shabab traditionally aims to increase the tempo of its operations. The group has usually managed to do so, even when it has faced internal problems, as a way to raise morale.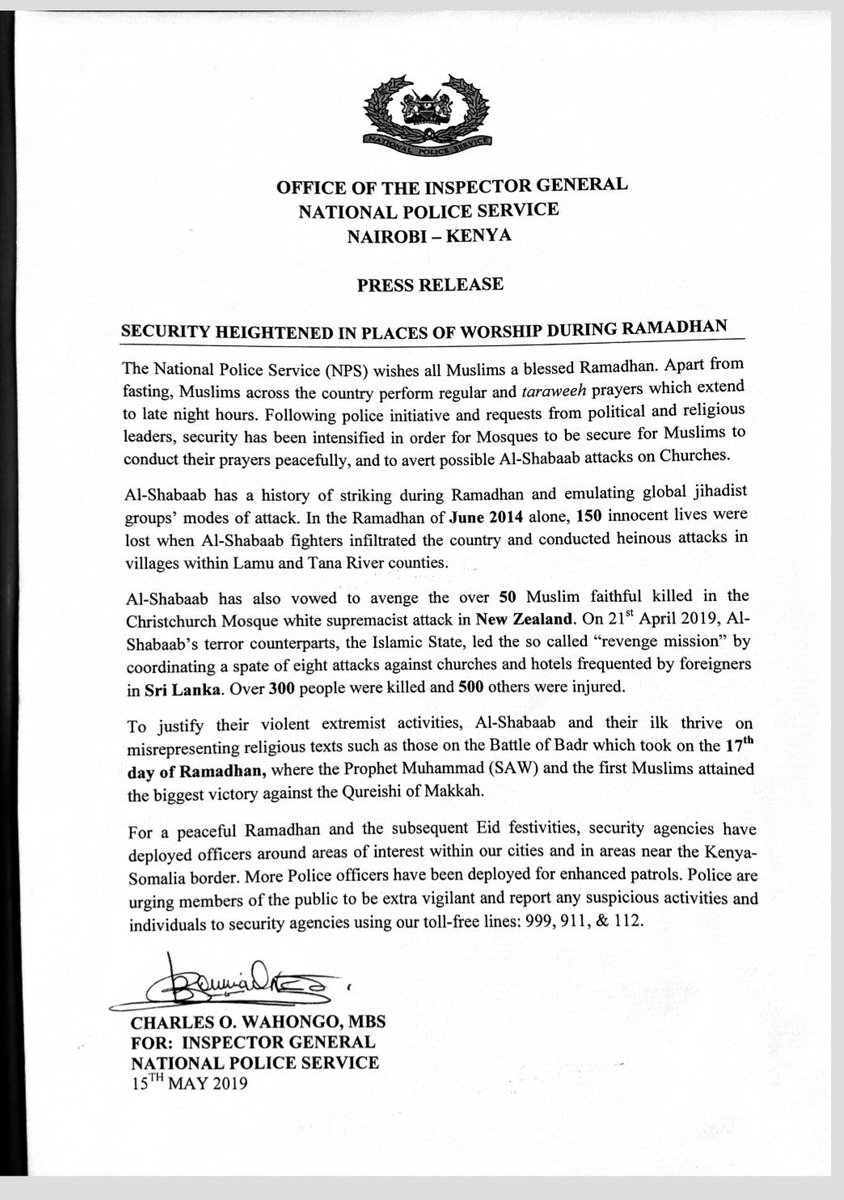 According to a press released to the newsrooms, police allege that the Al-Shabab militants are planning a major attack that could resemble the one witnessed in Sri Lanka where at least 310 people were killed after suicide bomb blasts ripped through three hotels and three churches as worshippers attended Easter services.
In 2018, police issued a similar warning after reliable intelligence indicated that the al Shabaab leadership had issued statements urging its members to step up attacks during the month-long period. Both the al Qaeda and ISIS-affiliated factions were also said to be on similar orders from the leadership based in different parts of Somalia.
Kenya has suffered heavily from al-Shabaab's attacks, which are often launched from the terror group's strongholds in Somalia.
The jihadist vow to slaughter Christians and other non-Muslims throughout Ramadan has been echoed by ISIS and its affiliates.
Although the number of attacks will subside after Ramadan, al‑Shabab will remain a significant security threat throughout the forecast period, both in Mogadishu and beyond.