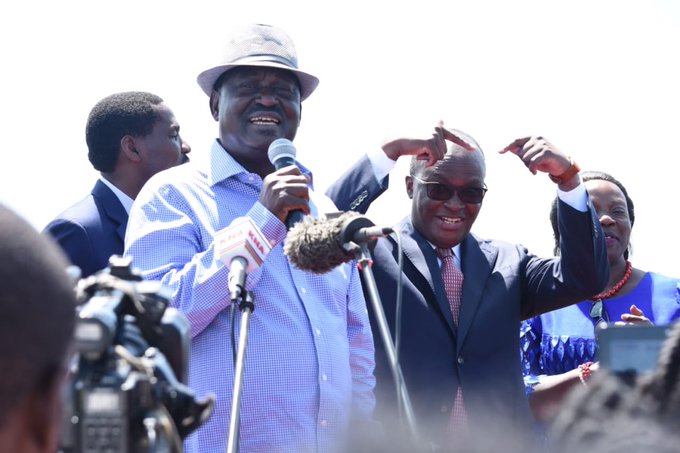 We Never Failed in China! These are the words of Opposition Chief Raila Odinga who has confirmed that the planned SGR Expansion to Kisumu is still on course despite reports by a sections of the Media that together with President Uhuru, they failed to secure a loan for the same.
Raila who was in the company of  Cabinet Secretaries James Macharia (Transport), Peter Munya (Trade) and John Munyes (Petroleum) confirmed that the Sh380 billion project was still on course.
It will, however, cost the country excess of Sh8 billion to prove its feasibility in line with China Export-Import Bank prerequisites for a loan.
Speaking on the SGR issue for the first time since returning with President Uhuru Kenyatta from a trip to China, Raila said they did not fail to secure the loan in Beijing.
He explained that the project would go on once Kenya met a profitability caveat, which saw China freeze funding for the project beyond Naivasha.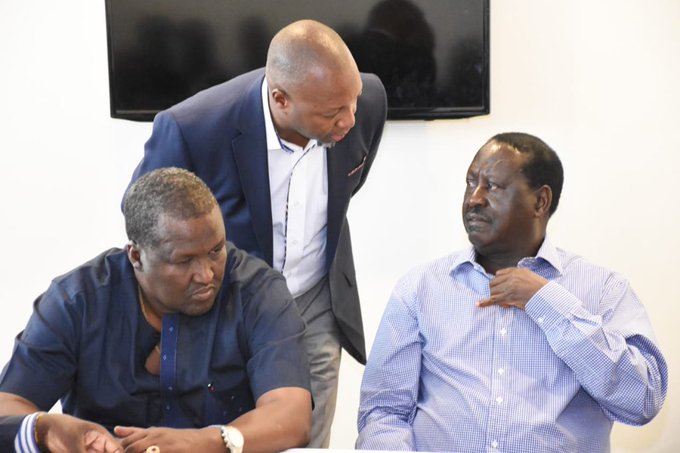 "I was waiting for the opportune time to give a report on our trip to China and it has come. Media has been awash with biased reports that we failed to secure the SGR loan, which is very negative, false and unfair," he said.
"That the SGR will reach Kisumu is not in question; what we wanted to do is to ensure there is feasibility for the entire project as a prerequisite." Macharia, who cast dark clouds on the fate of Kisumu when he said the Government would not revamp the Nakuru-Kisumu line after SGR was halted, also clarified that the Government was still keen on having the ambitious project go on.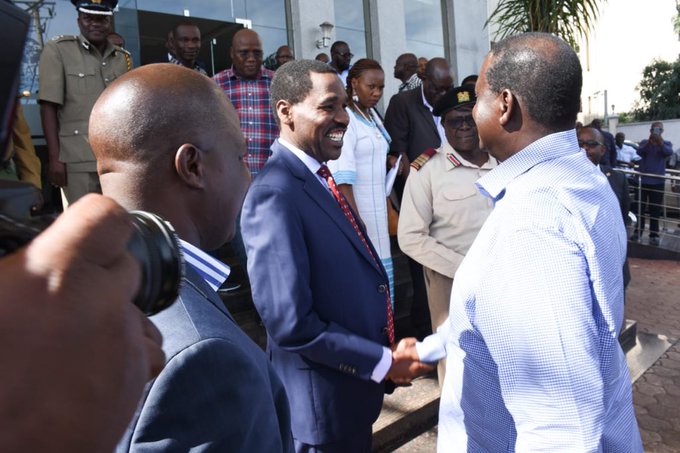 He said the metre gauge rail to Kisumu would need at least Sh70 billion to rebuild against the Malaba line's Sh15 billion.
"We realised that it was going to be too costly reviving this line when SGR to Kisumu was also very active in the pipeline. We are reviving the Malaba line as an interim measure to help prove the profitability of the SGR line and also so that goods destined for Uganda, our strongest trade partner in the region are not stranded at Naivasha," he said.