Sudan's former President Omar al-Bashir has been charged "with inciting and participating" in the killing of protesters during the mass protests that lead to the end of his decades-long rule.
The prosecutor general's announcement on Monday came as protest organizers and military rulers resumed a new round of talks on handing over power to a civilian interim body. "Omar al-Bashir and others have been charged for inciting and participating in the killing of demonstrators," the prosecutor general's office said.
Earlier this month, the prosecutor general ordered al-Bashir to be interrogated on charges of money laundering and financing of "terrorism". There has been no comment from al-Bashir since his removal and arrest on April 11. The former president is reportedly being held at the maximum security Kobar prison in the capital, Khartoum.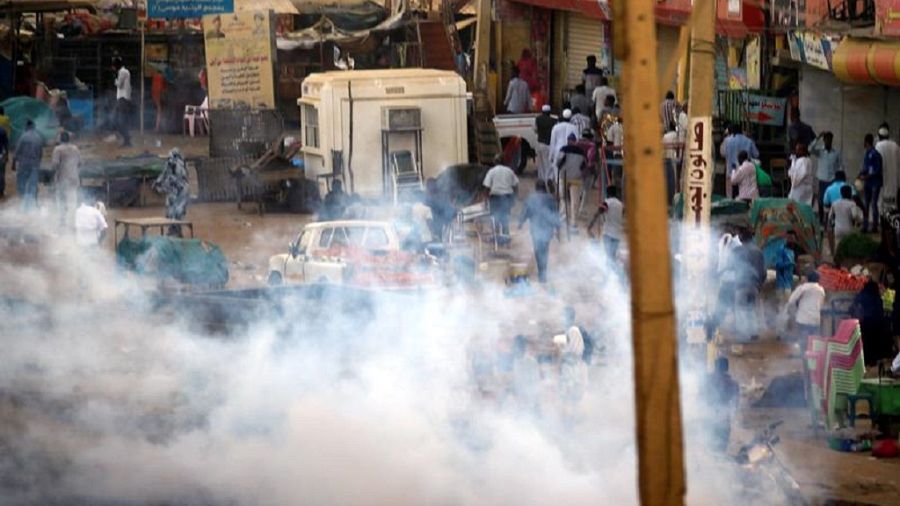 A committee of doctors estimates at least 100 people were killed by security forces since protests began last December. "A lot of them were shot as they were trying to run from the live ammunition fired by security forces," a reporter said.
The prosecutor's office highlighted, in particular, the killing of Babiker Abdul Hameed, a 25-year-old doctor who was killed on January 19, "as he was trying to give medical assistance to protesters", said Morgan.
"He was shot dead in front of witnesses." Huge crowds remain camped outside the military headquarters in central Khartoum, vowing to force the military council that replaced al-Bashir to cede power. Lieutenant-General Shams al-Din Kabashi, the spokesman for the military council, said the generals met with protest leaders on Monday and agreed on the structure of transitional bodies.
Earlier on Monday, Sudanese police and the paramilitary Rapid Support Forces used tear gas to disperse dozens of protesters in the Khartoum North neighborhood. The troops also removed barriers protesters had set up on a road leading to al-Mek Nimir Bridge, a main artery of Khartoum. There were no reports of casualties.