Busia County government's plan to collect at least Sh86 million annual tax from 24,000 local boda boda operators is facing hurdles. The riders have vowed not to remit Sh10 daily or Sh300 monthly tax to the county on grounds that Governor Sospeter Ojaamong's administration has not addressed their grievances. In its Finance Bill, the county identified the operators as among the people to generate substantive revenue.
The operators chairman Washington Wabwire said they had a meeting with the county leadership and presented a number of grievances they wanted addressed. Among the grievances was construction of five sheds in each of the 35 wards by the county and taking some of them to driving schools. The county, according to Mr Wabwire, was also to incorporate some riders in its reinforcement unit and create a pathway for them besides the highway from Korinda to town to help reduce accidents.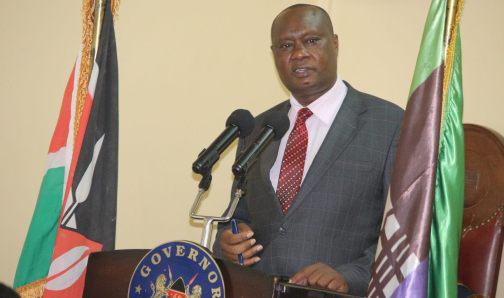 Yesterday, Wabwire said none of their grievances had been addressed by the county government. It is against this backdrop that the operators have vowed not to pay tax.
"We shall not pay tax until the county government looks into the issues we raised as boda boda operators. We have been ignored for long," said Wabwire. If the riders make good their threats, the move will affect the county as it grapples to increase its annual target. The county failed to meet its revenue target for the 2017/18 financial year. In the year under review, the county was given Sh475 million target but only collected Sh177 million. This has resulted in the National Treasury proposing a cut of Sh500 million from the county's annual allocation for the 2019/20 financial year. Mr Ojaamong has, however, downplayed the budget reduction, saying it will not affect service delivery and that the conditional grants the county had received from donors and local revenues would bridge the deficit.
The county has received Sh111 million from the World Bank through the Kenya Devolution Support Programme and another Sh100 million again from the World Bank to be used to beautify Busia town.