As SGR China loan continues to baffle Kenyans with the President's silence ever since, Sirisia Mp John Walukhe has said Opposition leader Raila Odinga is the man responsible for the Chinese refusal to give Kenya a loan. He stated his belief that if the president Uhuru Kenyatta would have gone on is own, then the loan would have been granted.
The legislator claimed that the Chinese government saw the former Prime Minister and remembered that they see him destroying railways and said that they could not give the loan.
It was ODM leader and AU High Representative for Infrastructure Raila Odinga who first hinted to part of the agenda of the trip to China; to seek a loan of Ksh.368billion for the SGR Phase 2b.
"… we're going to China with President Uhuru to negotiate SGR construction deals..from next year the SGR will continue from Naivasha to Narok, Nyamira, Sondu and finally Kisumu port," he said in Kisumu a week ago.
Instead, Kenya signed an operation and maintenance service agreement for the Nairobi to Naivasha segment of the SGR.
".. the most important investment right now is to connect the SGR to Naivasha MGR so that come August there will be seamless connectivity," CS Macharia said, the government choosing to hold its head high despite not achieving the much sought after Ksh.368billion.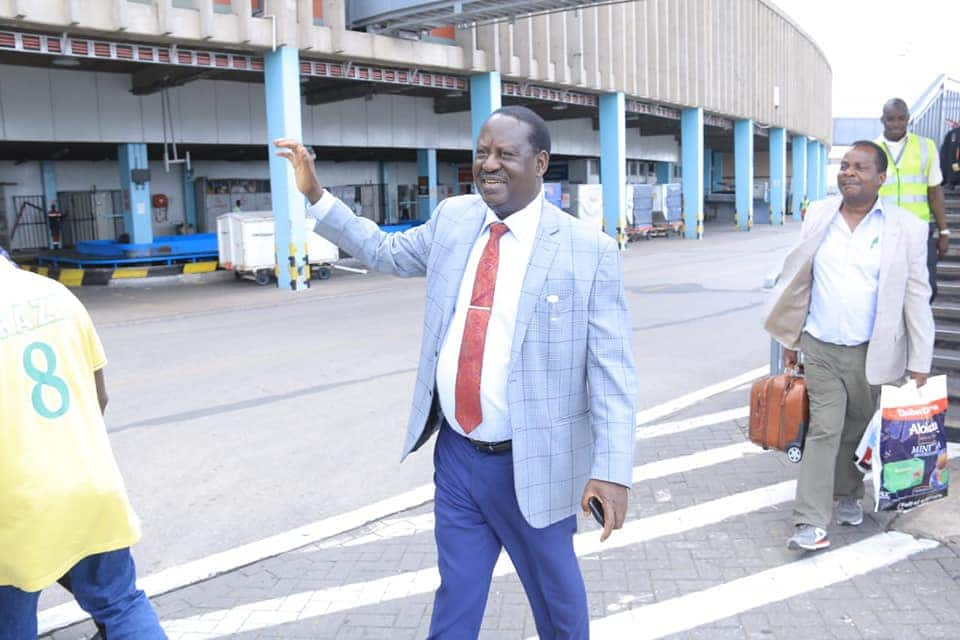 President Uhuru Kenyatta and former Prime Minister Raila Odinga are set to announce their new plan for Western Kenya, following weeks of uncertainty, flip flopping and confusion with regard to the railway extension deal.
This week, Raila and Transport Cabinet Secretary James Macharia are expected to communicate succinctly government plans for Western region — including the railway extension, establishment of special economic zone in Kisumu and rehabilitation of Kisumu port into a modern and viable harbour.
The two are stuck with three odd options for the 217km Lunatic Express line, none of which guarantees relief in the near future and before Kenyatta exits the scene as Kenya's fourth president.