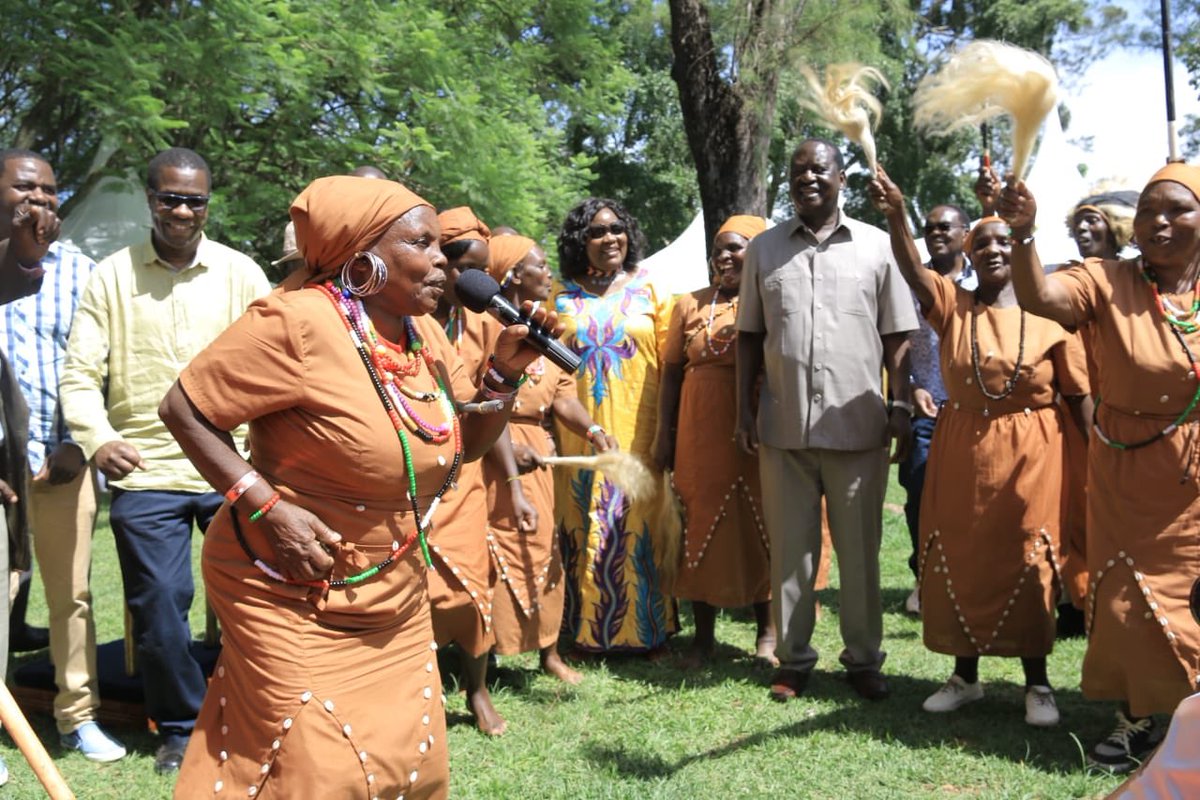 On Saturday, ODM leader Raila Odinga hosted a delegation of Kikuyu leaders and elders at his opoda farm in Bondo. The AU envoy while revealing the details of their meeting said they held discussions ranging from National Unity and Reconciliation to fight against corruption.
He reiterated the need for peace and unity in Kenya.
Mama @IdaOdinga and I are pleased to have hosted a delegation of elders and leaders from Nakuru County at our home in Bondo. We had a discussion on a range of issues including National Unity and Reconciliation and the ongoing war on corruption. pic.twitter.com/YtVPya3Asw

— Raila Odinga (@RailaOdinga) May 11, 2019
But Kimilili Constituency Member of Parliament Hon Didmus Barasa, a pro-Ruto first time MP went on to mock Raila's meeting with a delegation from Nakuru and Naivasha.
The MP laughably congratulated Raila for meeting the Kikuyu elders, telling the former prime minister that that was where he belong.
He advised him not to just invite the elders but also join them.
Conguratulations @RailaOdinga for hosting Elders from Nakuru County . Look no further,this is actually where you belong as an Elder,Dont just invite them,Join them because you are one @HonJumwa @KBonimtetezi @OleItumbi @KTNKenya @ntvkenya

— Didmus Barasa – OGW (@DidmusWaBarasa) May 12, 2019
However, this post landed him in the jaws of angry Kenyans who accused him of being immature, being petty and behaving like a kid. They also faulted him for always intimidating Raila to gain relevance.
Here are some of the reactions.
The only way to get relevance is by Raila! Once Raila keeps quiet you lack fodder for funerals and church harambees

— Amakanji Thomas (@AmakanjiThomas) May 13, 2019
Hii ni utoto nani…
Very petty

— Eric Mose (@ItsMose) May 13, 2019
Reasoning like a chicken

— Gideon Kitheka Jnr. 🇰🇪 (@Gideon_Kitheka) May 12, 2019
There is a saying: "As you are now, so I was; as I am now, so you will become". Some people will actually be lucky to be famous even in old age.

— Dominic WALUBENGO (@waluwande) May 13, 2019
If you have nothing to say just stay in the house quietly we already paid your rent

— Maina Gakiri (@GakiriMaina) May 13, 2019