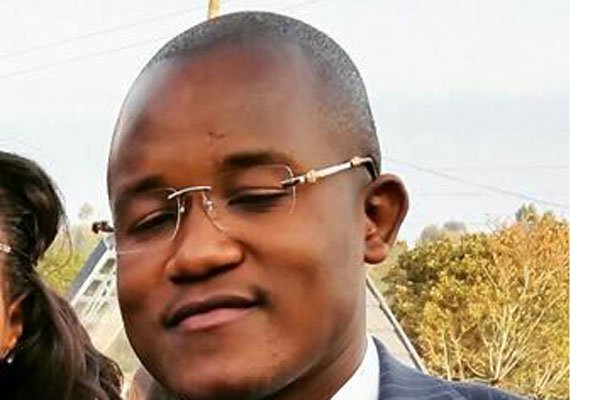 Detectives from the serious crime unit raided a house in Kileleshwa's  Kaputai Gardens and confiscated various items including vehicles and suspected fake gold used to defraud unsuspecting members of the public.This was on Monday afternoon in an on-going probe into a fake gold syndicate.
Although the police believe that the house belonged to a prominent personality in the country due to the GSU officers deployed to man it, they could not immediately establish who owned it.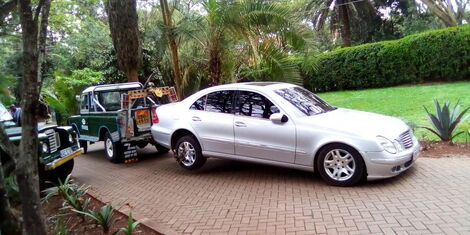 "That is what we are trying to establish and my officers are on the ground," DCI George Kinoti told reporters.
Reports also revealed that 15 suspects were arrested during the sting operation.
Early today,@DCI_Kenya Detectives from the Serious Crime Unit raided a house at Kaputei Gardens & confiscated various items including vehicles & suspected fake #gold, used to defraud unsuspecting members of the public. Fifteen suspects arrested.Further investigations are ongoing. pic.twitter.com/TjSer2RDBB

— DCI KENYA (@DCI_Kenya) May 13, 2019
However the identity of the owner has finally been revealed as Jared Otieno. Its also reported that the home of MP Caleb Amisi who is the leader of the wash wash gang.
Gold scammer, Jared Otieno's home in Kileleshwa's Kaputei Gardens was guarded by GSU. It has been raided and fake gold bars recovered.

Raided the home of MP Caleb Amisi too? That is the leader of the wash-wash gangs. pic.twitter.com/eO1RchYPdT

— Robert Alai (@RobertAlai) May 13, 2019
Kinoti said eight vehicles were seized in the compound. Also recovered are boxes used to keep the fake gold.
"This is a major racket which we must dismantle," Kinoti said adding: "This raid is just one of the many to come."
Three politicians – including a Senator are under investigation over the fake gold scandal after conning foreigners of millions of shillings.
The probe on fake gold was prompted by numerous complaints, including by prominent personalities from the United Arab Emirates (UAE), who have been conned.
"The DCI wishes to inform the general public and the foreign nationals in particular that they must ensure that they conduct proper due diligence on the person(s)they intend to engage in the gold buying business," Kinoti said in a statement last week.
He particularly urged embassies to advise their nationals accordingly.