A new survey has revealed the exponential increase in number of criminal offenses involving police officers in the country.
According to reports,a total of 174 offences involving uniformed officers were recorded in 2018.
This indicates a 102.32 per cent jump from the previous year when 86 cases were reported.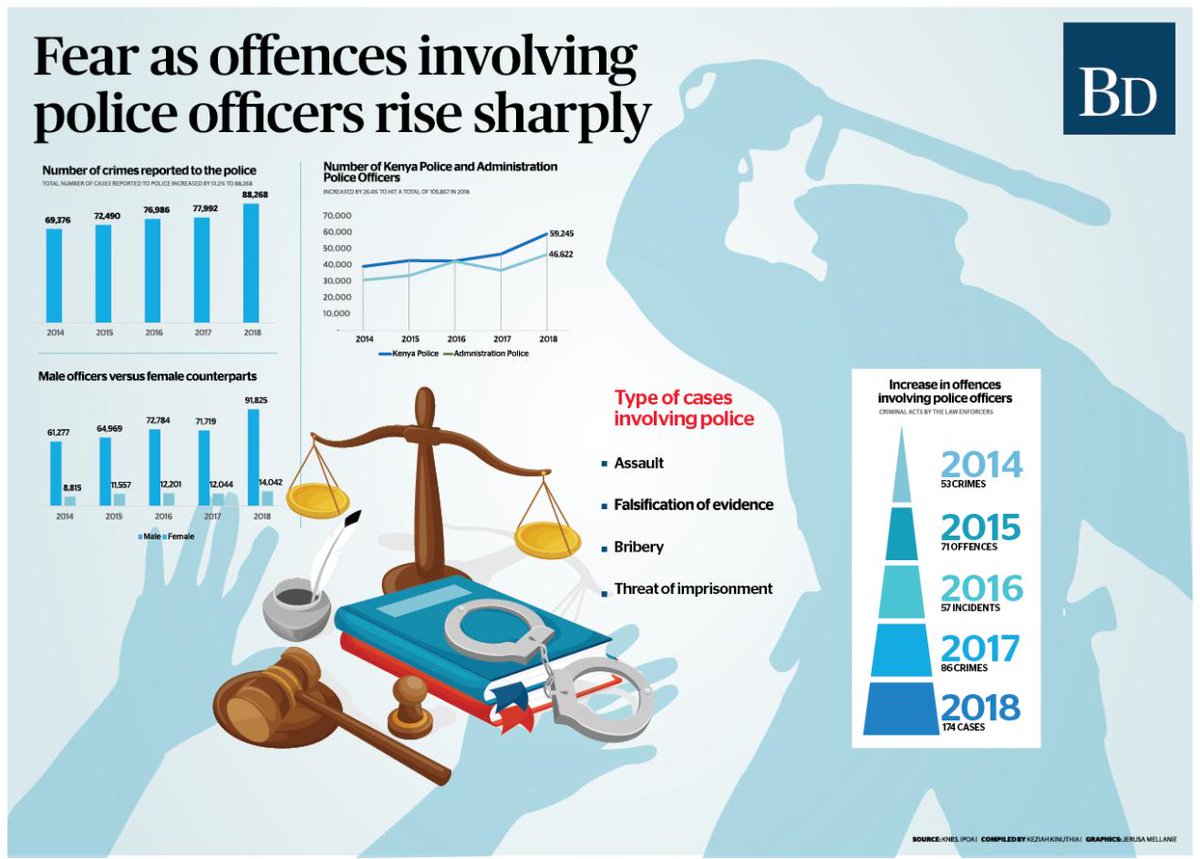 For a long time, crime involving police officers were hardly reported for fear of reprisal- an Independent Policing Oversight Authority (IPOA) report states.
The report further notes that crimes involving the police is higher in rural areas than in urban setups, with 61 percent of Kenyans in rural areas more likely to be victims of police crimes compared to 31 percent in urban areas.
Nevertheless, on gender demographics, the male officers were found to be the perpetrators of the criminal acts more than their female counterparts.