Two Kenyan ladies aged between 21 years and 40 years and a 30 year old have today reportedly been rescued by Directorate of Criminal Investigations detectives at a house in Drumville Estate.
Preliminary investigations reveal that the victims were being held awaiting trafficking to Saudi Arabia. Further investigations are ongoing with detectives pursuing the traffickers to face the law.
22 Kenyan Ladies aged btn 21yrs & 40yrs,and a 38yr-old Male were rescued Today by @DCI_Kenya Detectives from a house in Drumville Estaste. Preliminary investigations reveal that the victims were being held awaiting Trafficking to #SaudiArabia. Further investigations are ongoing. pic.twitter.com/YSlowyJaE3

— DCI KENYA (@DCI_Kenya) May 13, 2019
@DCI_Kenya Detectives investigating the matter are pursuing the Traffickers to face the law.

— DCI KENYA (@DCI_Kenya) May 13, 2019
Kenya has been flagged as a source, transit, and destination country for persons subjected to forced labour and sex trafficking in East Africa.
Trafficking in Persons Report 2018 by the US Department of State assessed governments' commitment to end human trafficking in 2017.
It notes that Kenya continues to host illegal recruiters, who maintain networks in Uganda and Ethiopia, which recruit Rwandese, Ethiopian, and Ugandan workers through fraudulent offers of employment in the Middle East and Asia.
Counter-Trafficking in Persons Act of 2010 criminalised sex and labour trafficking and attracts punishment of no less than 30 years imprisonment or a fine of not less than Sh 30 million.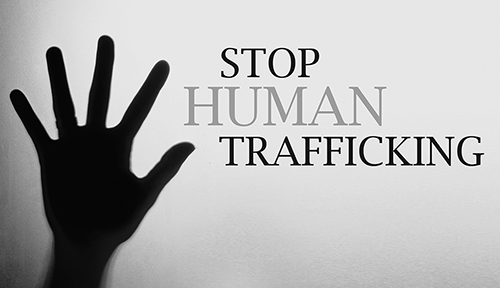 In 2017, the government reported 35 investigations of potential trafficking cases, compared to 530 in 2016, many of which included smuggling and other trafficking-related crimes.
"Corruption remained endemic at all levels of government, and traffickers were able to fraudulently obtain identity documents from complicit officials, and police often took bribes to warn traffickers of impending operations and investigations," the report reads.
The shortcomings have for the fourth time in a row earned Kenya a Tier 2 in offering protective policies and laws against human trafficking, citing the country's lack of compliance with the minimum standards for elimination of human trafficking.