Raila Odinga shocked Kenyans on Saturday when he announced that he had hosted Elders and leaders from Nakuru County at his Bondo home. To be honest, even this writer is unable to recognise any of the faces in the pictures because they're not worth being recognised.
Mama @IdaOdinga and I are pleased to have hosted a delegation of elders and leaders from Nakuru County at our home in Bondo. We had a discussion on a range of issues including National Unity and Reconciliation and the ongoing war on corruption. pic.twitter.com/YtVPya3Asw

— Raila Odinga (@RailaOdinga) May 11, 2019
As the former Prime Minister was making noise to Nakuru Elders, William Ruto was in Lodwar eating roasted meat with Turkana Governor Josphat Nanok. This might look like one of his Tanga Tanga travels but it was not, Ruto was sending a message to Raila.
Do you know that Nanok is the only ODM governor in the Rift Valley? Yes, that is how far the Party has sank from the giant it ones was sometimes in 20o7.

Despite being the only ODM governor in Rift Valley, Nanok who until recently was the chair of the Counci of Governors (CoG) does not hold any meaningful position in the Orange Party, which just shows how ODM leadership has become Pedestrian.
For the first time since the handshake, Ruto toured Turkana on Saturday, and he didn't just go to politic, he launched several projects that touch on local Mwananchi.
Turkana will have the first Teachers Training College since Independence after the hustler laid the foundation stone for the construction of Aro TTC in Turkana South Constituency.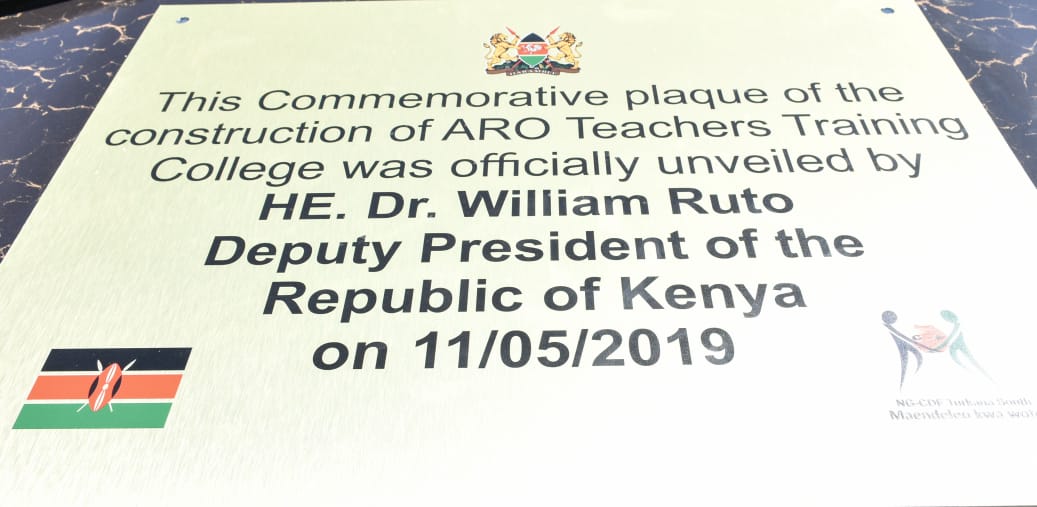 Ruto said that the college, which is aimed at bridging the marginalisation gap, will help boost school transition rates.
Effective training of teachers means tutors will acquire mastery of their subjects, develop expertise in respective fields of specialisation. This will enhance learners' experience; improve classroom engagement; strengthen mindsets of students; provide purpose to the profession. pic.twitter.com/Dyu2ekffjN

— William Samoei Ruto, PhD (@WilliamsRuto) May 11, 2019
Ruto and Nanok showed a new bromance that suggests the Governor has shifted his allegiance from the Orange Party and is preparing for life after 2022, which is basically being in the winning team.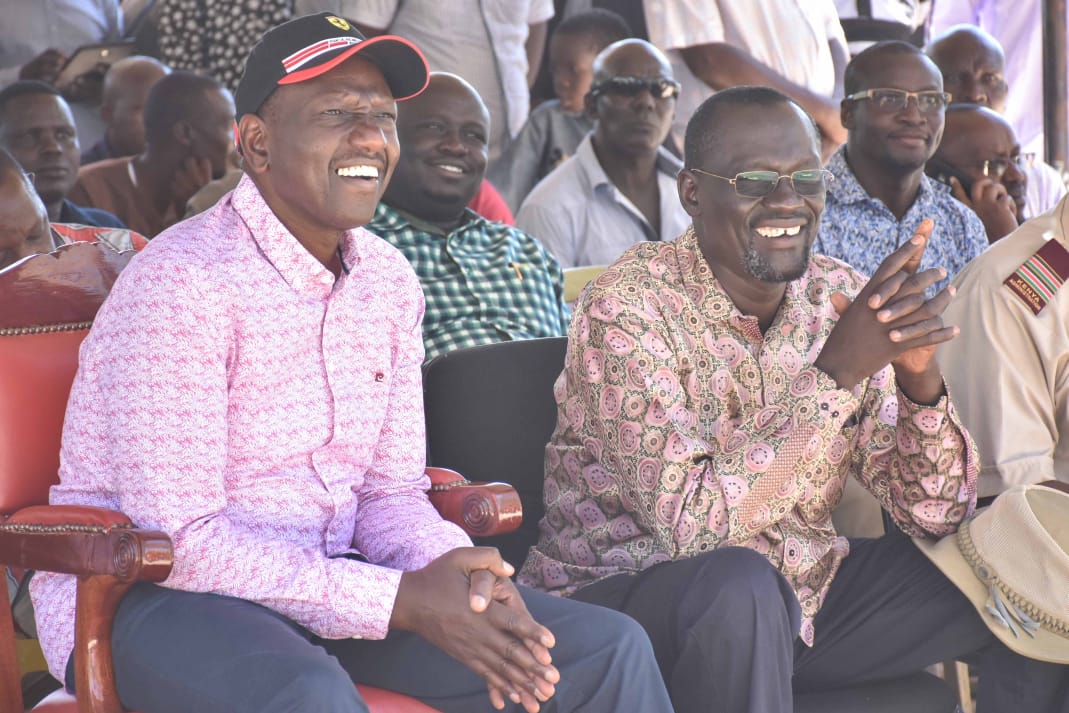 The Deputy President also launched the construction of the Turkana East Technical Training Institue which he said would enable young people transition to independent living, self-reliance and empower them to actualise our development programmes, including the Big Four.
During the launch of Turkana East TTI and opening of the constituency's CDF office, Lokori, Turkana East, Turkana County. pic.twitter.com/thY3kP84ou

— William Samoei Ruto, PhD (@WilliamsRuto) May 11, 2019
Unlike Raila Odinga who previously incited the Pastoral communities to vote against the government because it has marginalised them, Ruto is telling these people to vote for the government because they will enjoy more of the goodies he is giving them.
It has worked in Samburu, Kajiado, Narok and it now seems to working in Turkana.
Viva Ruto.