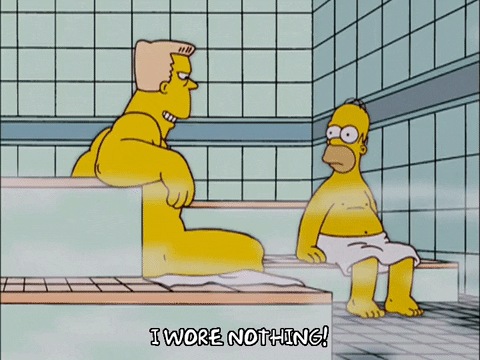 The first reason people find for older men strutting nude around locker rooms is that it's just what they're used to. In the old days, dudes were just naked in locker rooms, and that was that.
For the older men, that little thrill they get from standing naked in front of another guy for 45 minutes is safe, because when they grew up, homosexuality was shoved so far out of public view that for straight people it was almost an absurdity. So they can dip their toe into that pool, so to speak, without having any kind of complicated thoughts about their identity. Just a guy, standing here naked in front of a bunch of other guys.
Complaints of men and women coming out of public bathrooms. While women mostly complained about cleanliness, writes study author Sarah Moore, men were "worried about being surreptitiously watched by other men inadvertently encouraging others to look and being mistakenly perceived to be watching others.
Certain male experiences with each other that were permissible, expected, important and ritualized, have recently been categorized into sexual identity. As an example, he brings up his Jewish upbringing: "In the Jewish tradition, men got into the communal bath together naked. That's for centuries and centuries. But that doesn't happen anymore.