Embattled Kiambu Governor Ferdinand Waititu who is being sought for corruption allegations.
This has forced the controversial governor to reveal his source of income through which he makes his millions.
Waititu revealed that most of his millions come from collecting garbage and selling plots in Nairobi's Westlands area.He further revealed that he was a rich person before he joined politics.
"I am a self-made tycoon, having been a garbage collector in the city through Bins Management Service. I am not a poor man as portrayed by my political enemies," he stated.
He further refuted claims that he is corrupt explaining that his political posts have only expanded their business and that his troubles are caused by his political detractors who are envious of his genuine wealth.
"Mimi nilijipanga kitambo kabla niingie siasa wakati nilikua nauza mchanga (I started making money selling sand long before I switched to politics)," he continued.
This comes at a time when the troubled governor is entangled in a dispute with Auditor General Edward Ouko over suspicious expenditures in the 2017/18 county budget.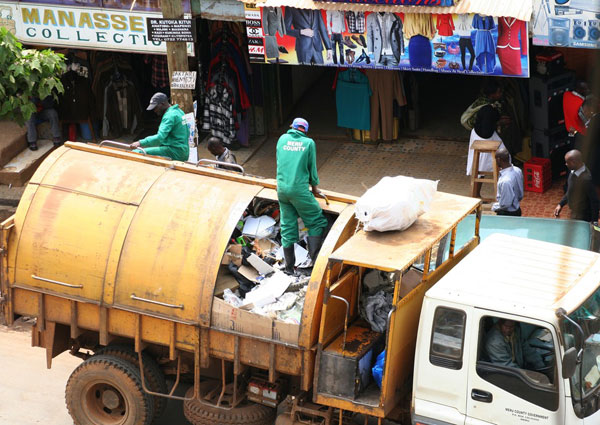 On Thursday, May 2, Waititu baffled County Public Accounts and Investment Committee with the ridiculous allocations.
The governor was unable to answer questions that arose from the documents from 2017/18 financial year that he presented himself.
The report showed that Kiambu County had allocated Ksh180 million for the administration of benefits to retired presidents.
Ksh973 million was also documented to have been used in the coordination of State House functions and Ksh800 million for free primary education.