The match between Ajax and Tottenham was arguably one of the most sensational matches ever in the world of football.
The unbelievable happened and the world witnessed one of the most earth shattering comebacks in history.
Tottenham Hotspur needed a lift at half-time against Ajax on Wednesday night. They were in the Champions League semi-final for the first time ever, but it looked as if that was where their journey would end.
After Ajax had netted two first-half goals to go with their strike from the first leg, Spurs were 3-0 down on aggregate, with 45 minutes to save their campaign.
You can imagine the passionate Mauricio Pochettino delivering a hair-raising team talk in the dressing room, but what may come as a surprise to some is that Harry Kane was the source of inspiration.
Kieran Trippier has revealed that Kane came storming into the dressing room at half time, furious with the first-half performance.
The striker, who was unable to play through injury, proceeded to 'go mental' at his teammates, which Trippier believes gave them the lift and the drive they needed.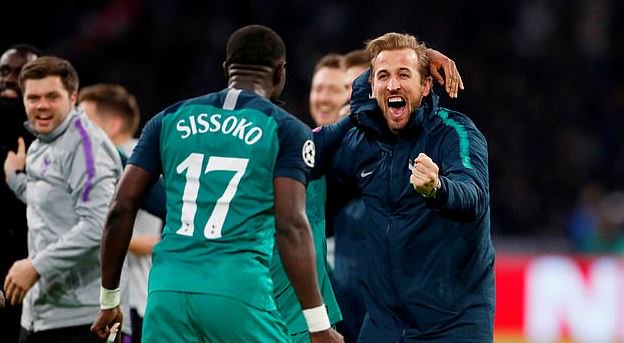 It isn't hard to see why this lad is England captain.
Trippier said: "At half time he's coming in going mental at us because we can do better which we all knew. But this is what we need, the leadership he has.
"He came in and he wasn't happy. When you get someone like Harry Kane doing that, with his presence. That is what you need.
"It's just his leadership. We all knew after that. We knew if we got one, they would get nervy. I thought we controlled the second half.
"I don't know the timescale with his injury but obviously we're all hoping he can be back because of his presence. He just gives us that extra lift. It's massive for us."
Tottenham will now be facing Liverpool for the finals at Madrid in June 1.