A man is recovering in hospital after a snake bit his face when he visited his friend's house.
Jerel Heywood had gone to visit his friend Rodney Copeland's home on Sunday in Lawton, Oklahoma when the attack occurred.
As Heywood opened the screen door, a snake emerged from the doorbell and bit his face before retreating.
Heywood's first thought? "I got bit by a snake. Didn't know what kind it was," he said. "Have to get to the hospital."
Copeland said he was in shock after his friend started shouting in pain at his door while holding his face.
"I was in shock," Copeland said. "That could've been any one of us."
As Heywood screamed, Copeland's wife joined in the screams that attracted a neighbour who brought in a hammer.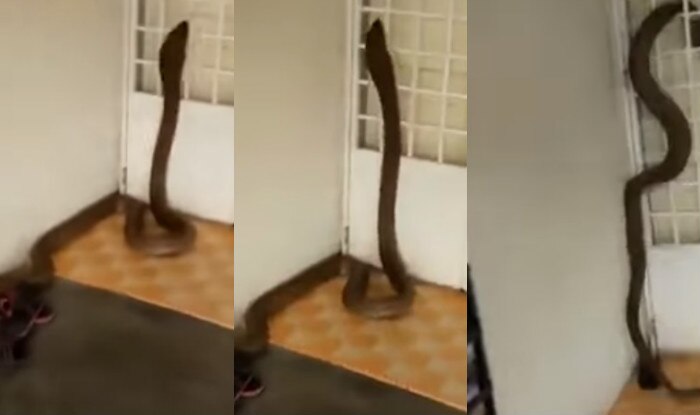 They used the hammer to knock off the snake off the door before hitting it dead.
Copeland and his wife brought Heywood to the hospital, where he was treated immediately.
Heywood said the snake was not venomous and he is OK.
"No stitches, thankfully, but they cleaned me up pretty good," Heywood said. "I am on antibiotics."