Orange Democratic Movement ODM leader Raila Odinga and his entire party team have lost the battle of having the new modern Standard Gauge Railway pass through Kisumu on its way to Malaba.
The Railway Route will now pass through Eldoret on its way to the border. This is after the government decided to drop the Kisumu route and contacted a private firm which will renovate the old Nakuru, Eldoret, Malaba Meter Gauge Railway MGR at the cost of Sh21 billion.
Transport Cabinet Secretary James Macharia said that this Public, Private partnership will help the government not to borrow more loans while ensuring that there is a reliable railway connection between Naivasha and Uganda.
In the biggest loss since the March handshake, not only will the SGR extend to Kisumu but plans to revive the Nakuru, Kisumu Route seems to have been shelved, and the 21 billion instead pumped into the Eldoret route.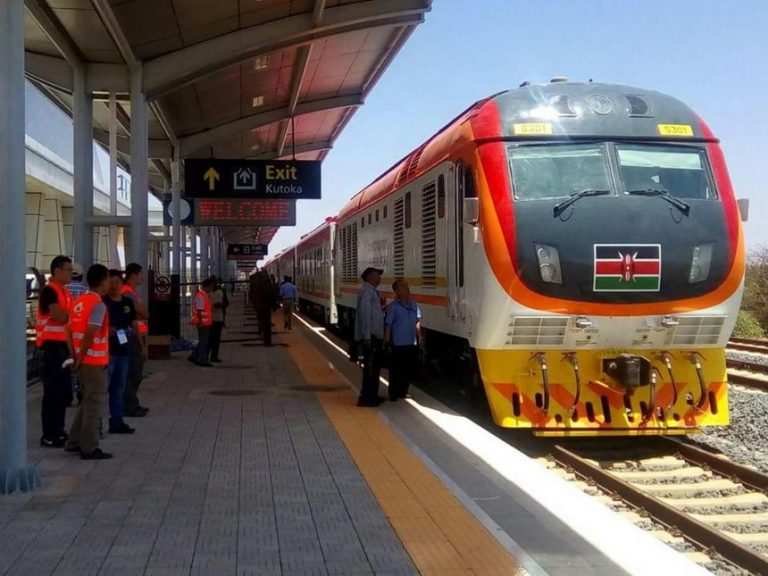 This is yet the clearest sign that the Dynamic Duo in the Jubilee government are taking the fame-loving Raila for a ride, and playing with the heads of ODM followers in Nyanza who hold no principle, and wholeheartedly follow Raila. Analysts observe this as a clear strategy since such decisions are not made abruptly.
Top State officials knew that there was no money for SGR to Kisumu, but they cheated Raila to go to Kisumu to announce to the jubilant crowd " Mimi naleta Rel ya SGR Kisuum"
They then hit him below the belt when the matter was not even raised in Beijing. The cunning Jubilee government lied to ODM followers that they are repairing Railway line to Kisumu and reviving the Kisumu Port only to turn around after a week.
Just like Oburu Odinga said, Raila Odinga should act wisely and consider his moves while dealing with the cunning Jubilee government less he ends up on the receiving end from the public and more so his supporters for misinforming them of non-existing projects.
The upgrade and construction of the connection is expected to start in the next three months.