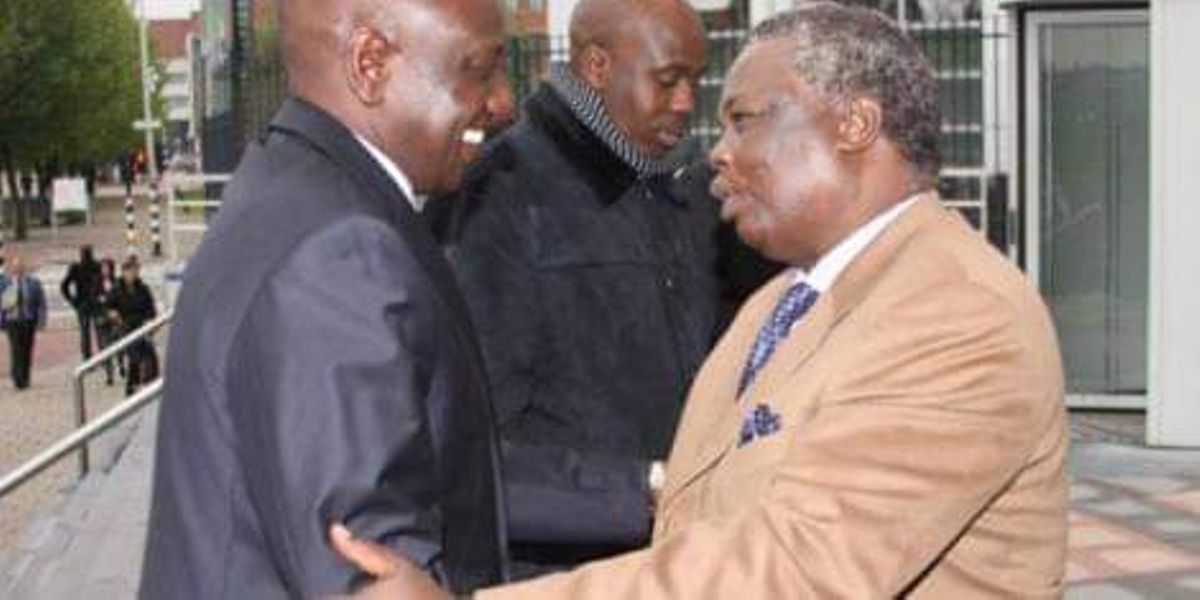 There are no permanent political enemies according to one Central Organisation of Trade Unions Secretary General Francis Atwoli as he now goes forth to embrace his political enemy Deputy President Willia Ruto.
Atwoli has dismissed claims that he may be holding personal grudges with Deputy President William Ruto given their latest diminishing relationship.
Instead, Atwoli says in politics, there are no permanent enemies, adding that only a fool can interpret their relationship as personal hatred given their recent missiles in the public.
On his Facebook on Wednesday, Atwoli claimed that Ruto and himself are fighting for common interests of the people, only that they are doing it from different ends of the same platform.
"Politics has no permanent enemies, but permanent interests. A fool is the only individual who takes politics personally. 
The DP and I are fighting for the common interest of the common mwananchi, it is only that we are doing it on different ends of the same platform," claimed Atwoli.
Last month, Atwoli had taken on DP Ruto claiming that he wont be on the ballot in 2022 statement which caused a lot of reactions.
While responding, DP Ruto went on to accuse Atwoli of practising witchcraft, following his claims that he may be blocked from contesting for Presidency in 2022 polls.
"In this country right now, the contest is between two groups; those who believe in God and those who believe in witchcraft. 
When you hear someone saying that he has been told by witch-doctors that a certain person will be on the ballot and the other will not… it tells you a lot about where the country is right now," he said.
During Labour Day, Atwoli was accused of turning the event into a political podium at Uhuru Park where several politicians opposed to DP Ruto were invited.
Speaker after speaker castigated the DP, linking him to massive graft in the country.