Nairobi governor Mike Sonko has told Kenyans to treat nation media group allegations that he is under investigations as malicious and propaganda aimed to destroy his name.
Sonko alleges that the headlines served the purpose to sell and was sponsored by political cartels out there to destroy his name.
"If EACC or DCI wants to probe me or my little wealth, my doors are open because mimi najijua niko safi kama pamba and I will never entertain theft of even a single coin of public funds. The official position is I am not under probe by EACC or DCI. Please ignore these misleading sponsored fake headlines. We shall continue to fight corruption and naming the corrupt."Sonko wrote in his post
Sonko alleges that Karanja Kibicho who is Kenya's Interior Principal Secretary and served as the Principal Secretary in the Ministry of Foreign Affairs during Amina Mohamed's tenure is behind the malicious attempt to have Nairobi citizens disqualify him
Sonko in the past has gone public accusing Kibicho of undermining him.
The Sonko-Kibicho bad blood started during the Jubilee primaries where his certificate of good conduct was delayed until State House intervened.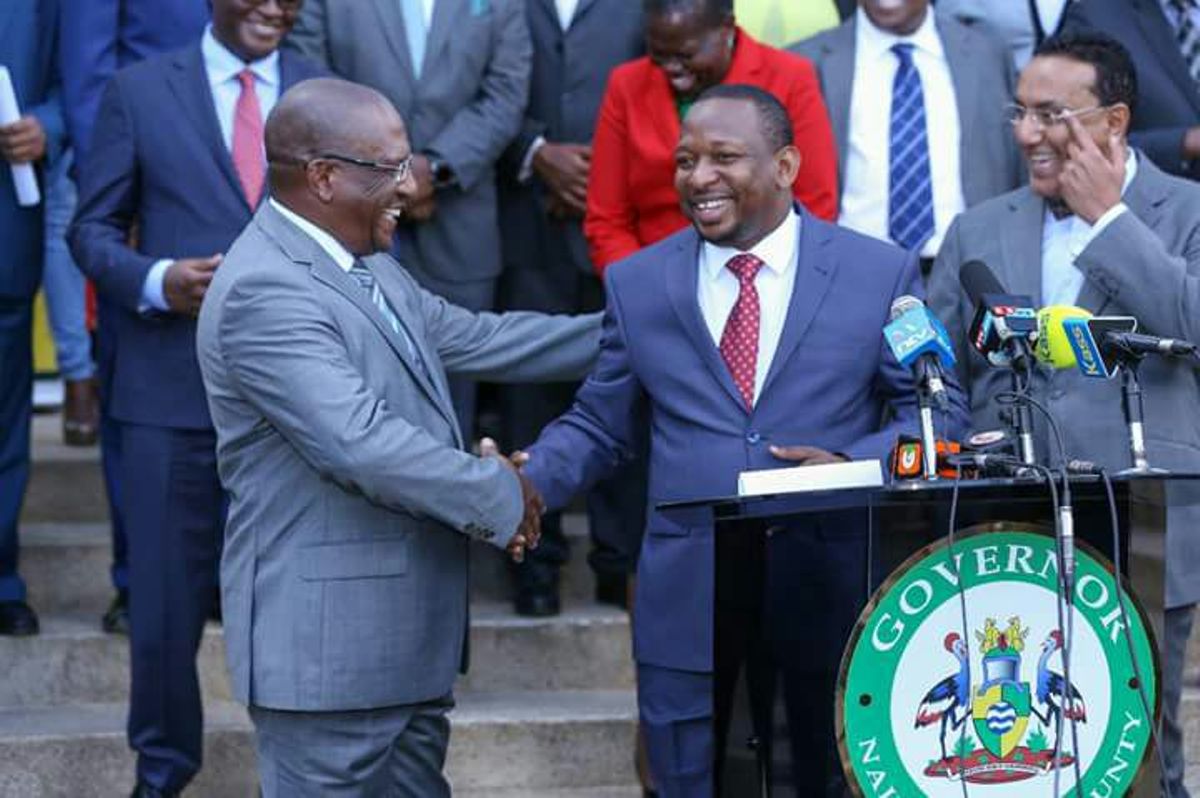 In his latest accusations, Mike Sonko alleges that the fake stories by Interior Security Ministry Spokesman Chacha Mwita were on behalf of his boss PS Karanja Kibicho who thinks he can intimidate him to go slow on exposing the theft and graft by himself, Kamanda, Peter Kenneth, and his other cartel friends. I shall not be cowed.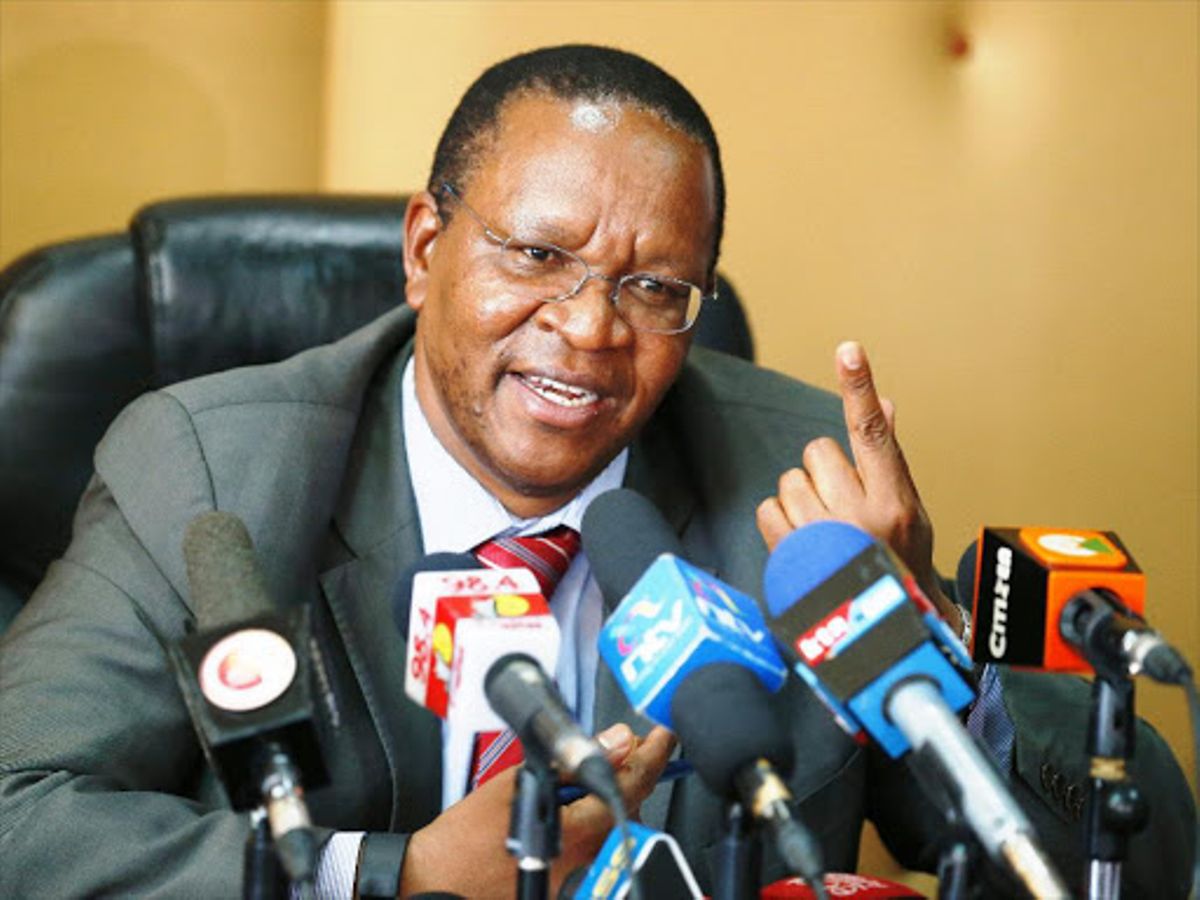 According to the flamboyant Governor, the PS is undermining his authority and even alluded that he (Kibicho) was sending threats through messages.
The alleged threats forced Mr. Sonko to run away from Nairobi and relocated to his Mua Hills home in Machakos county, where he conducted Nairobi's County affairs from.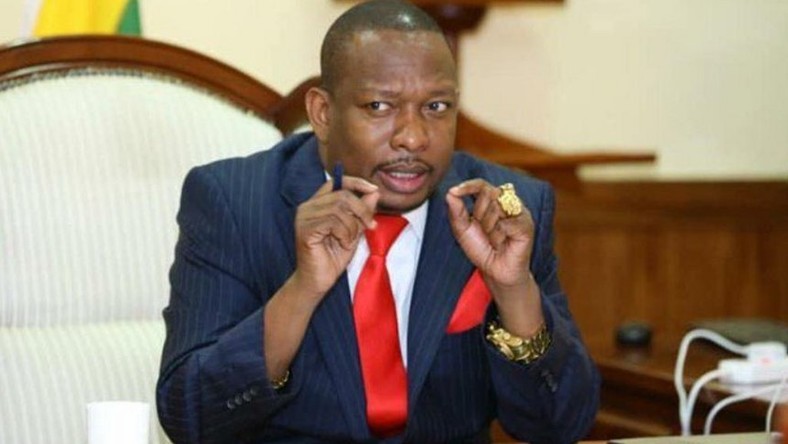 Sonko insisted that he was still in charge of Nairobi adding that his brawl with Kibicho was mere politics.
WHen Sonko, returned to his City Hall office from his Mua home in Machakos County, he alleged that the renowned and powerful Principal Secretary had hatched an elaborate plan to permanently finish him.
"Kuna mfanyikazi mmoja ambaye ningependa kutaja mbele ya wabunge wenzangu wa County Assembly, wananchi na Kanisa. Wewe ulipewa kazi ya PS. Wewe sio Mungu. Huwezi tabiri kifo ya gavana aliyechaguliwa na wananchi (There is one state official I would like to talk about before members of the County Assembly, citizens and the Church. He was given PS job. He is not God. He can't foretell the death of a governor who was elected by the people," Sonko told a congregation on Sunday, May 27. The governor alleged the said PS, whom he did not reveal his name, approached one of his security men and promised him promotion and cash to put poison in the governor's drink. "He called one of my security officers and promised him promotion and money. He then instructed him to come and put poison in my drink. The officer told him it was not possible because the governor usually makes sure the guards taste his food. Then he told the officer to think about it and report back," Sonko narrated in Swahili.