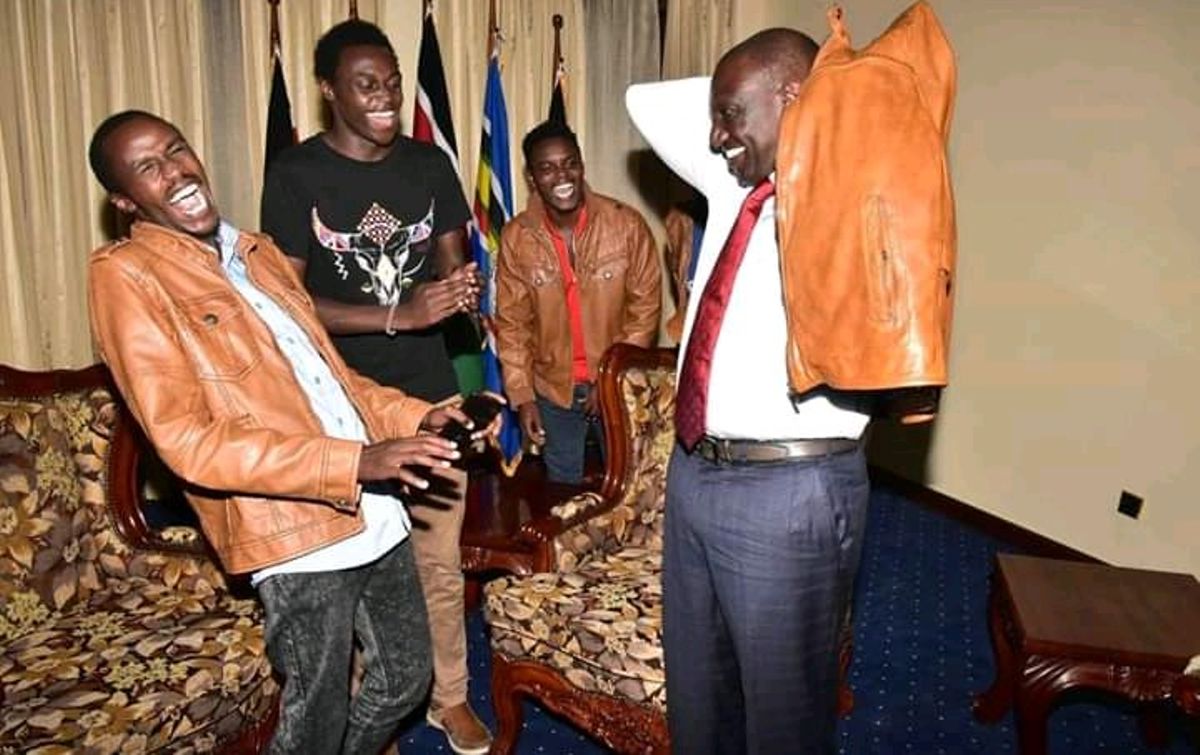 Deputy President William Ruto, on Tuesday, cracked ribs after showcasing his acting skills when he hosted Kenyan online content creators at his Karen office in Nairobi.
Venturing into the digital space, DP Ruto featured in some of the creators' skits for a laugh.
In one clip, the DP played the role of a hustler whose caretaker, played by Terence Creative AKA Kamami,wants to disconnect the water over unpaid bills.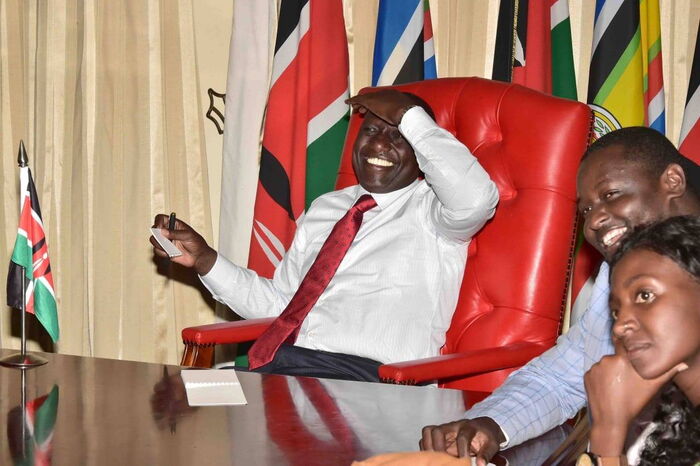 Terence commences with, "Sasa wewe lazima utatoka hapa kwa sababu naone imeenda sana(from the looks of this water bill, you will have to move out).He looks up from his notebook and sees that it is the hustler (Ruto), "Haya, inakaa nimepotea njia, kumbe huku ndiyo kwa hustler (I have come to the wrong house. So this is your place?)"
The two start with some small talk with the caretaker asking how his chicken business is fairing to which Ruto responds, "It is going well.
They exchange some banter until the DP breaks his character and starts to laugh as the scene ends.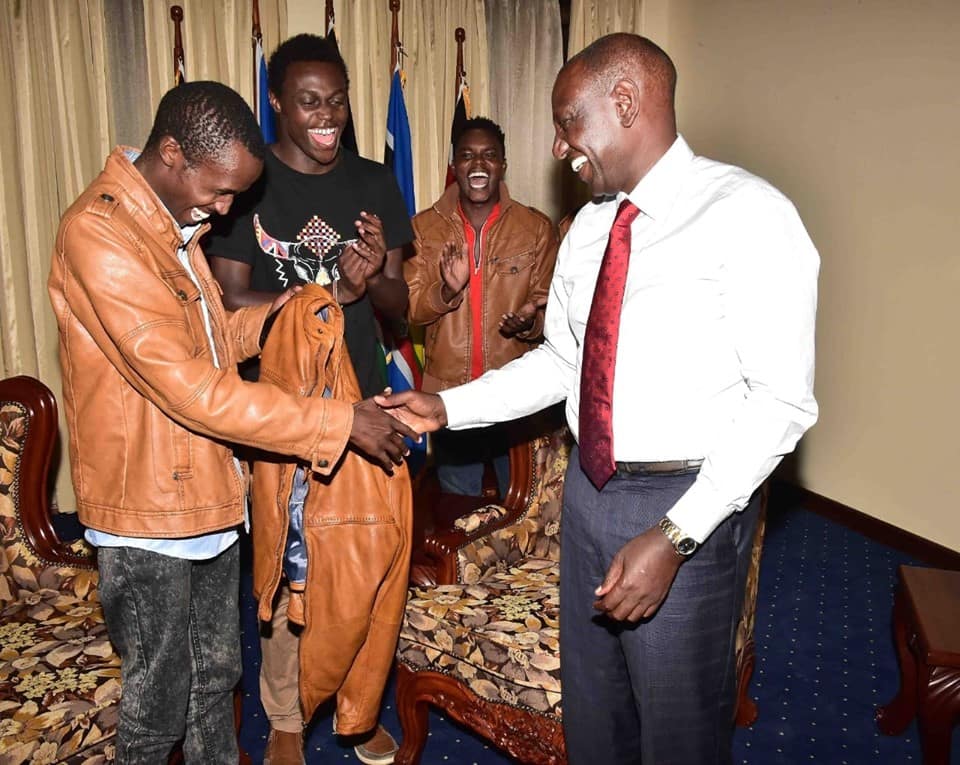 Comedy group Propesa as well met Ruto – and among other things –  made him promise to act against Elgeyo Marakwet Senator Kipchumba Murkomen.They also had the DP dress up in the famous brown 'chaget'.
Propesa crew reported to the DP how Murkomen had defaulted on a bet.They phoned Murkomen in Ruto's presence and informed him that they had reported him for defaulting.
The DP also feature in another clip with Jaymo Ule Msee who acted out a scene where Jaymo passes by his house and confirms the Ruto has registered for Huduma Namba.
In another clip, Ruto acts out with Auntie Jemimahwhere she couldn't resist telling friends of her visit. She gets him to say hello to a friend on the phone.
Comedy group Propesa also used the DP in a skit where they made a mock phone call to Elgeyo Marakwet Senator Kipchumba Murkomen claiming that they had sought the DP's intervention to compel the legislator to pay a debt.
Here is the video;
Ruto as well met Comedian Henry Desagu who presented his You tube award to DP Ruto;