Enough of the talk. The bizarre county expenditure has been the talk of town for quite sometime now.
Kiambu County being the first county to be on the spotlight for having a budget line close to that of the state house.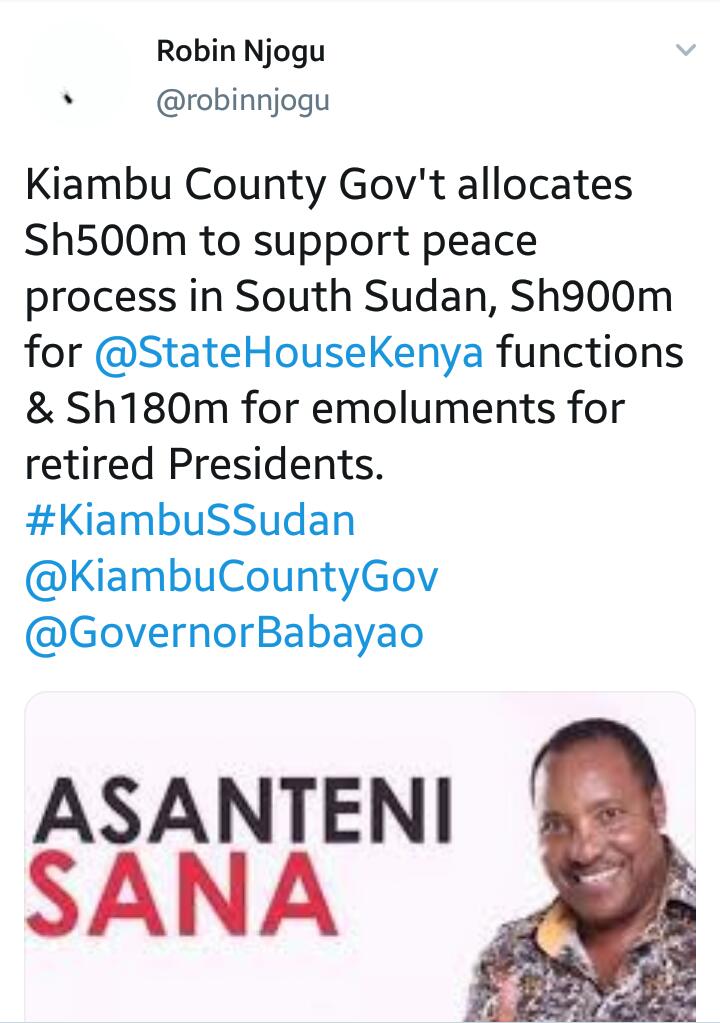 Governor Ferdinard Waititu has consistently disowned the budget line which the Senate Public Accounts Committee grilled him based on it.
Other counties also appeared to have the same budget line which resembles that of the state house.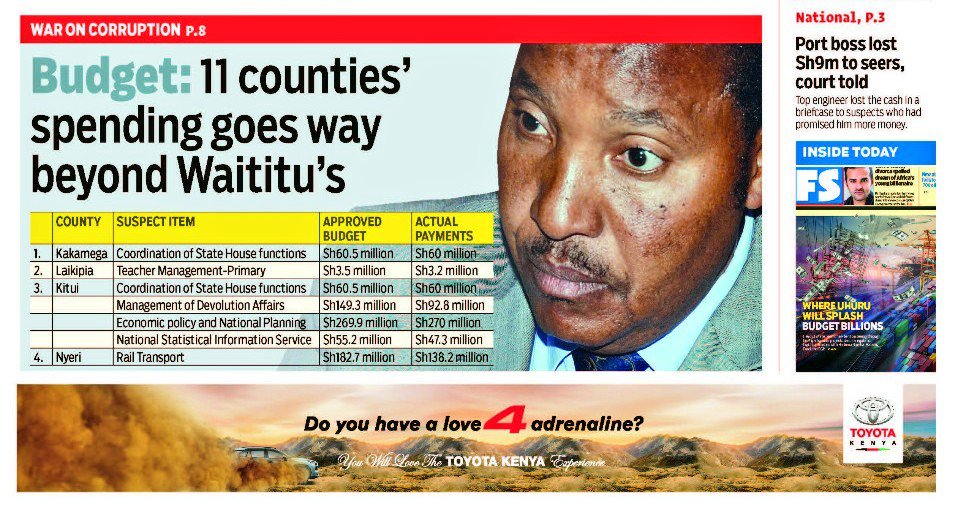 Due to that the government has decided to act immediately.
COUNCIL OF Governors, Treasury, Auditor General and Controller of Budget have formed a joint team to probe county audit records with bizarre spending.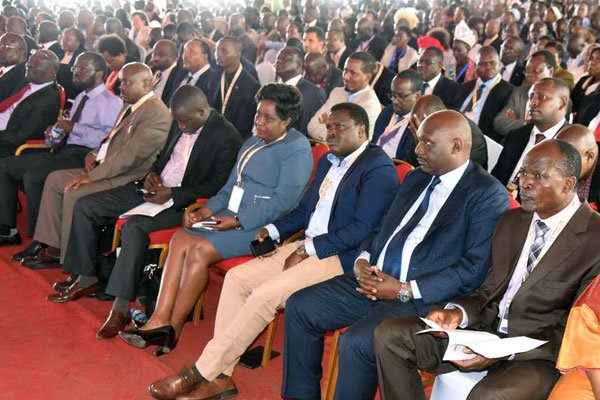 This will give a clear line on the budget of the counties which have bizarre accounting reports.
This will also dispel the bad political weather between Governors and other politicians as in the case of Kiambu county.
Governor Waititu had started terming the audit report as a form of witch-hunt to end his political carrier.