Henry Desagu is the most trending comedian without a TV channel. However, has been able to attract many subscribers on his youtube channel. He calls himself the Mwihokos chairman.
Desagu's journey as a comedian started after he did a short video of him being a witness at the scene of an accident went viral. The video won the hearts of many Kenyans who loved him.
In case you missed it, here is the video
From then, Desagu has been creating short video clips that have even earned him a few endorsements, and today he has won himself a silver Creator award from Youtube and Google.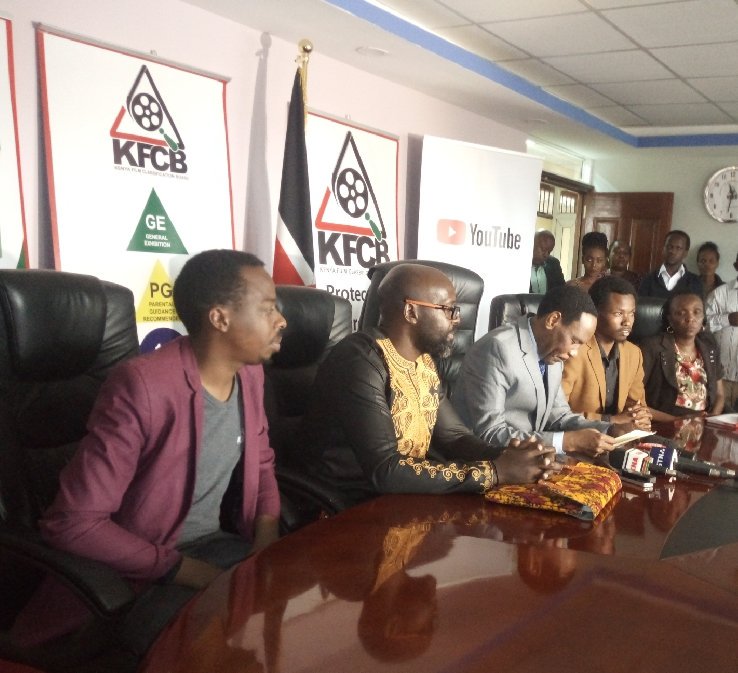 The KFCB board also partners with the two major companies to award Desagu for being able to produce clean content which is made for humor.
The KFCB boss Dr. Ezekiel Mutua took to his twitter to announce that the board will be honoring the comedian Henry Desagu for his clean content on youtube that has seen him attract over 100k subscribers.
This morning we are happy to honor comedian @HenryDeSagu for his humorous and scintillating clean content that has seen him attract over 100k subscribers on his @YouTube channel. @InfoKfcb

Ezekiel Mutua Wrote
KFCBYouTubeAwards