A police officer pumped eight bullets into the body of his boss after he was transferred from a Chinese Construction site to another place he did not like.
The junior police officer who has since been arrested is said to have been angered by the move by his boss, a senior sergeant, who reportedly occasioned the transfer.
In response, the irate police officer followed his boss to a secluded spot behind KCB Bank near AP Line2 in Maralal, where he opened fire on the unsuspecting boss.
"We heard gunfire from the police camp, and came to find out what had happened, we found a junior officer had killed his boss. We condemn such incidents, if seniors have a problem with their juniors, it ought to be looked into," said Ms Asha Mohammed who is the area nominated MCA.
The sergeant, Dancan Cheruiyot, was killed from the eight bullets that the junior officer fired into his body.
The deceased was transferred to Samburu County Referral Hospital.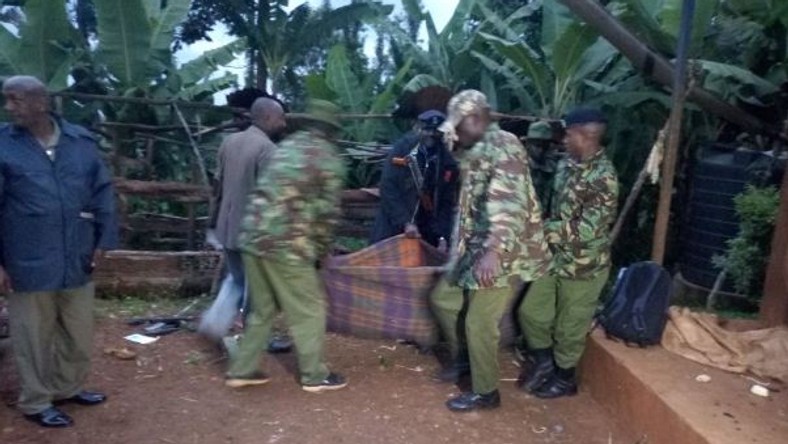 "There is a junior officer who has killed a senior sergeant who is his boss. We have launched investigations into the incident and have already disarmed and arrested him the suspect who is currently in the cell. He could have killed other people," Karanja Muiruri who is the Samburu County Police Commander said.