Four party members of parliament from the district executive committee have been suspended for shunning meetings organized to host senior party leaders including Kizza Besigye.
The chairman of the forum for democratic change in Kasese district Mr. Saul Maate has suspended Ms. Winfred Kiiza, the district woman MP, Atkins Katusabe(Bukonzo West), Jackson Mbasu Katika (Busongora South) and Robert Centenary from Kasese municipality.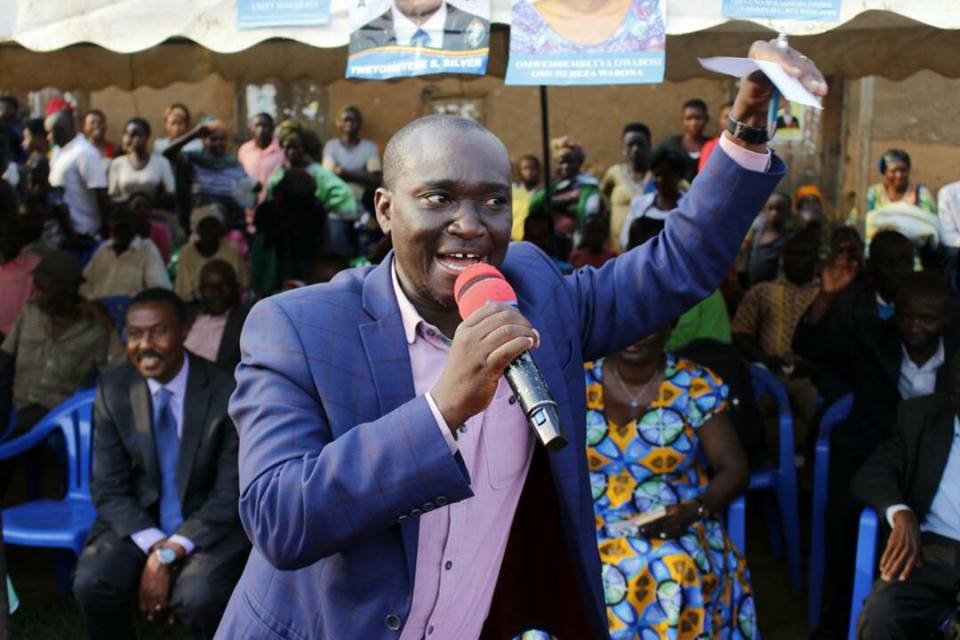 Four of six Forum for Democratic Change (FDC) MPs in Kasese came under attack by the FDC party district leadership for allegedly shunning party activities on Monday.
MPs Jackson Mbaju Katika (Busongora County South), Atkins Godfrey Katusabe (Bukonzo County West), Robert Centenary (Kasese Municipality), and Winfred Kiiza (district Woman), all did not show up on Monday to receive their party president Patrick Oboi Amuriat, national party mobiliser Ingrid Turinawe, and former party president Dr Kizza Besigye.
Only Bukonzo County East MP Harold Muhindo and Busongora County North MP William Nzoghu were present.
The FDC district chairman, Mr. Saul Maate, told reporters in an interview yesterday that FDC invited all the MPs.
"I want to tell you that I have rejected all the apologies given to us now by the MPs. It is all total lies. Some lied to us that they were abroad but were seen at Parliament that very evening. I have rejected their explanations and we want them to leave our party flag for other people," Mr Maate said on Tuesday.
He said FDC supporters in the district are devising means to have the four MPs account for their actions.