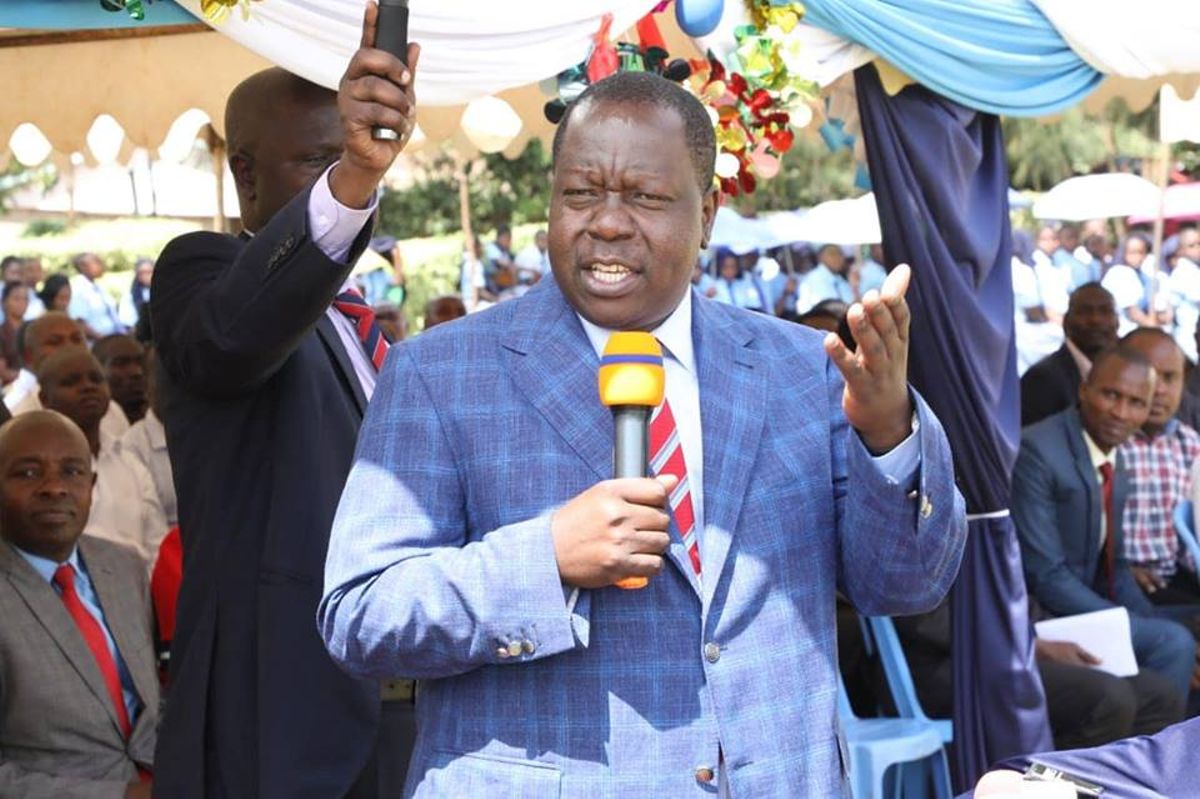 At a church service in Borabu, Nyamira County on Saturday, Interior Cabinet Secretary Fred Matiang'i has said he doesn't have time to talk about politics. Matiang'i said politicians should keep him a distance.
"I don't have time to engage politicians because I have so many things to do in government. So, those who think that I will take my time to respond to them will be wasting their time because my schedule is always tight," he said.
He noted that government projects should not be politicized adding that as a Super minister he will do everything possible to ensure development is realized in all corners of the country.
" My dream is to deliver to Kenyans. Nyamira and Kisii counties should not be left behind in terms of development. Let all leaders wake up to work for the people instead of misusing public funds," he stated. 
Matiang'i challenged locals to be on high alert not to be used by politicians who will be interested in enriching themselves using stolen monies.  According to Matiang'i, 2022 is too far for politicians to continue talking about 2022. 
"It is shameful that some people are talking of 2022 yet we are in  2019," said Matiang'i.